What to Know about Triple Wide Mobile Homes
There are several types of mobile homes, and one of them is triple wide mobile homes. The concept for this kind of home is it is prefab house in which we can quickly assemble the pieces. Since it is triple means that the components consist of three parts. There are available in two kinds which are a single story or two stories.
Similar to a typical home in which several rooms exist including bedrooms, bathroom, living area and some amenities which can be functioned as necessary. Since the house comes with the concept of ready to assemble, the prefab construction is then brought to the location where the home will be built, and the assembling process can be started. The mobile home is ideal to be applied in nomadic living.
Triple Wide Mobile Home Features
Since the home consists of three sections, each dwelling is spacious to be arranged to meet some room's purposes. Considering the lot where the house will build up, the three parts mobile home which is also known as multi-sectional manufactured home requires more extensive lot than single or double story mobile homes. It also affects the price cost for the home.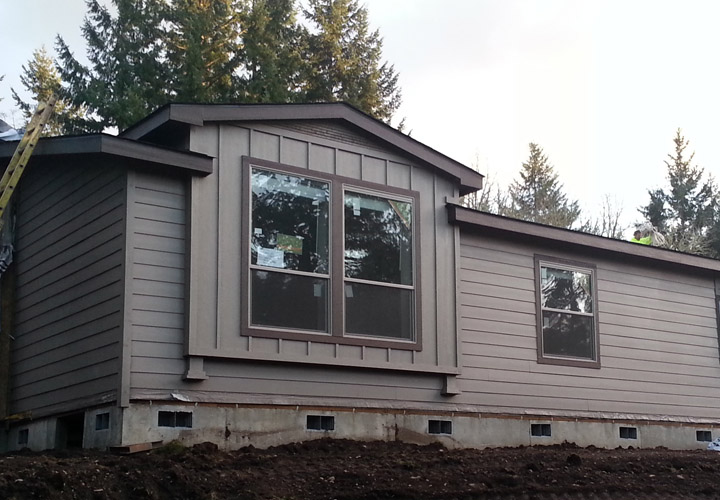 For the features can be owned from this mobile home kind, it is stated that it has more sections than other which means it can be divided into several subsections to be functioned as rooms and some home parts.
Different from standard mobile homes, the triple wide type can accommodate about five bedrooms with three bathrooms, or it can be arranged based on personal ideas.
Since mobile homes are quite popular today, many architects present designs for any types of mobile homes. Even, regarding the modern lifestyle, many triple wide mobile homes are designed to offer some luxuries for example garden tubs, walk-in closet, living room and kitchen. Those amenities are available to complement the feeling of home-like styling.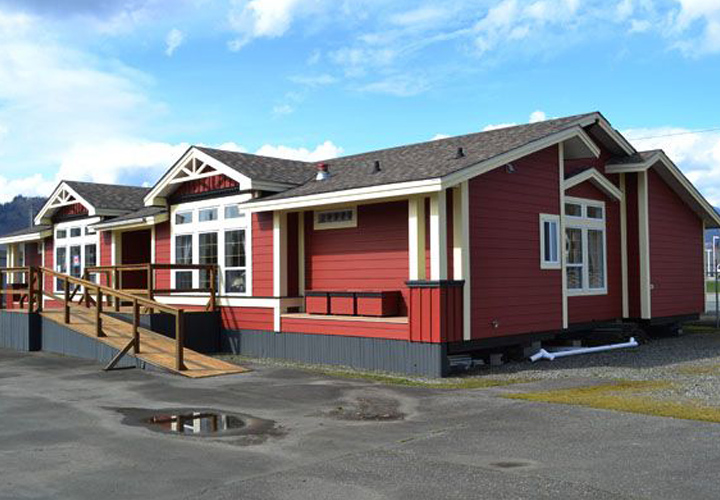 The architectural design also features some attractive elements so although the home is pieced together yet still have aesthetic value. The progress of mobile homes are very different from the past, so today various options in designs, styles, and details are widely available to choose and having a stylish multi-sectional manufactured home is very likely.
Every large section is suitable to be functioned as what necessaries, and it can accommodate entire family to have enough private area as well some home-like space such as office, den, living room, and kitchen.
When Triple Wide Mobile Home is Suitable to Choose
The features, details, and designs which are fully equipped and can accommodate the living necessity of dwelling, make the triple wide mobile homes are suitably chosen especially when a homeowner faces certain condition like the limitation of lot availability.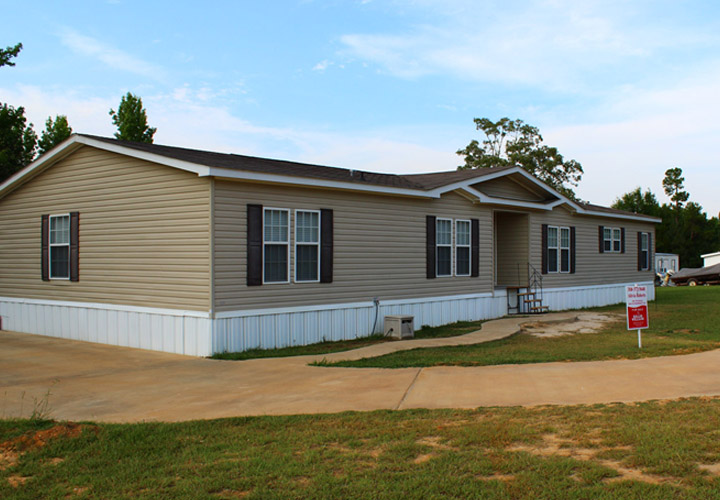 Today, the land's prices are high and it is hard to afford large area, besides the cost of the property is also high, so this home type is a good alternative in providing proper and convenience dwelling for a family. Those with nomadic living style are also ideal to consider having this home, and  this residence can provide comfort and protection as same as built-on-site houses.