What we used to know as trailer now has evolved entirely. Indeed, the mobile home gets more sophisticated as time goes by. You might recognize mobile home as it was only a large trailer car that can be moved around quickly.
Now, you can find mobile homes in various designs. What used to look like living in a car, now seems more similar to conventional homes. Mobile homes can have considerable similarities to houses built with bricks and stones. It has more pleasing design aesthetically, which also makes it more convenient to live in.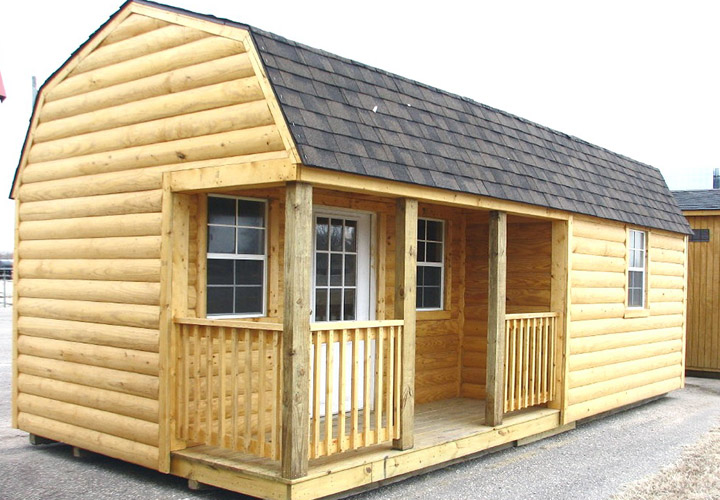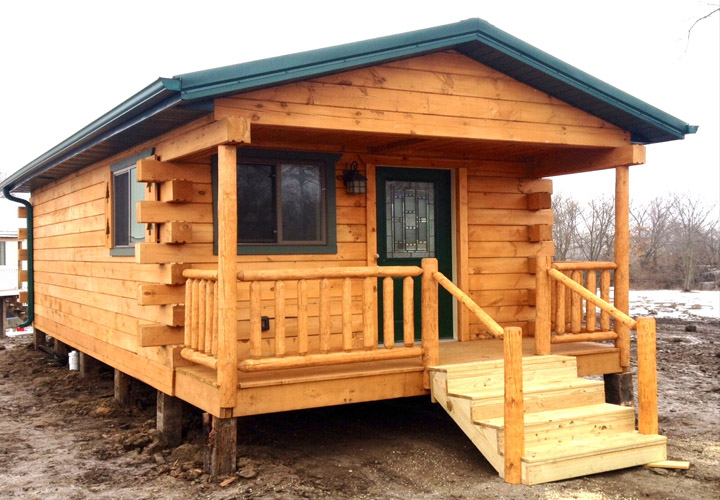 The change on mobile design goes as far as it's possible to find two stories mobile home. So, it would be a problem to create the plan of portable cabin homes. It will have the same look like a cabin in the woods made from logs. The big difference is that you can break it down and rebuild it in other location easily.
Living in the wilderness can be interesting for some people. Being close to nature seems to be a good idea as you can feel the freshness in the air and environment.
If you are unable to live close to nature, why don't you just bring nature to your living space? Building cabin mobile homes seem to be an alternative solution that most people choose. These modern mobile homes are designed similar to cabin log. It takes on the design of hunter's cabin or fishing lodge.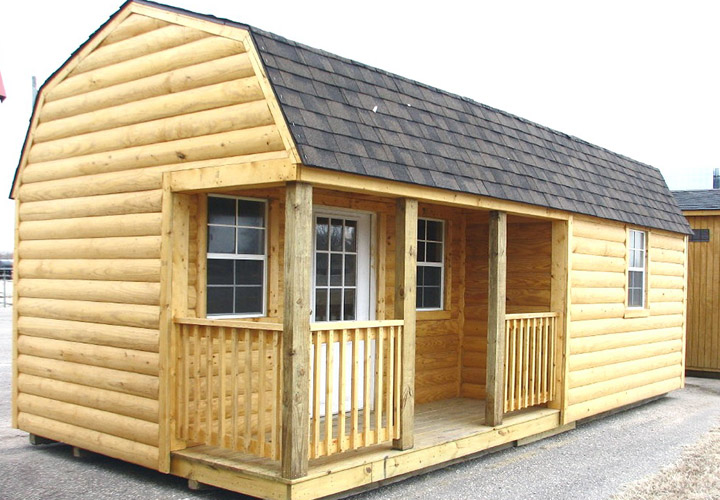 Therefore, it has huge similarities to the cabin or wooden lodge. From the outside, it looks like it's built from wood logs, but of course, it's not. After all, how can you possibly move a house made from logs around? Choosing modular mobile home will make things easier for you.
The mobile cabin homes are already pre-built. Modular mobile homes are sent to your address in sections that give you a lot of help on the construction.
You don't need to build your mobile home from scratch as you only need assemble the sections. Don't worry about making mistakes in assembling these parts as you will get instruction on how to do it. If it's still too complicated for you, then you just need to get a professional contractor to do the work.
Another benefit of using modular mobile home is how fast it takes to get your cabin mobile homes built and ready for use. It's not like you are building cabin home from logs and bricks. It only consists of sections, ready to assemble. It may just take a day or two to get it finished. You don't need to worry about the interior of your mobile home.
Modern mobile home has good planning for the floor layout. You can get enough rooms at a convenient size, so you won't feel like living in a small shack. From the outside, its portable cabin homes but it can be a little castle in the inside. With good floor layout, you can even get a large master bedroom with walking closet. Such design will surely bring comfort life into your mobile home.
18 Photos of the "Cabin Mobile Homes with Aesthetic Design and Good Comfort"