35 Mobile Home Kitchen Remodel Ideas
Remodeling your mobile home kitchen can improve its functionality, aesthetics, value, and personalization. Moreover, it creates an efficient workspace with better storage solutions and an improved layout, giving your space a fresh and updated look. Also, it increases the value of your home and personalizes it to reflect your style and tastes.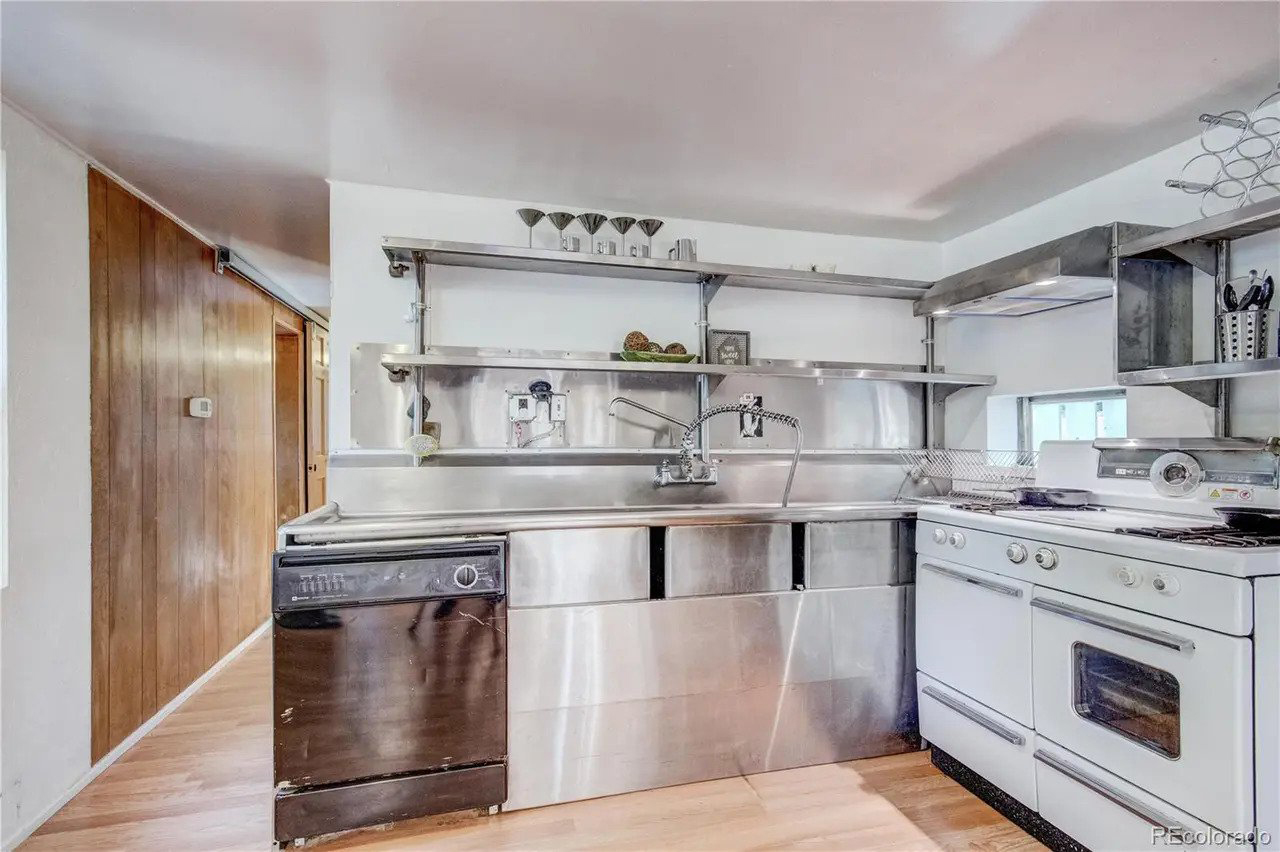 35 Remodeling Ideas for The Mobile Home Kitchens
Are you ready to transform your small kitchen? Let's dive into our list of mobile home kitchen remodel ideas!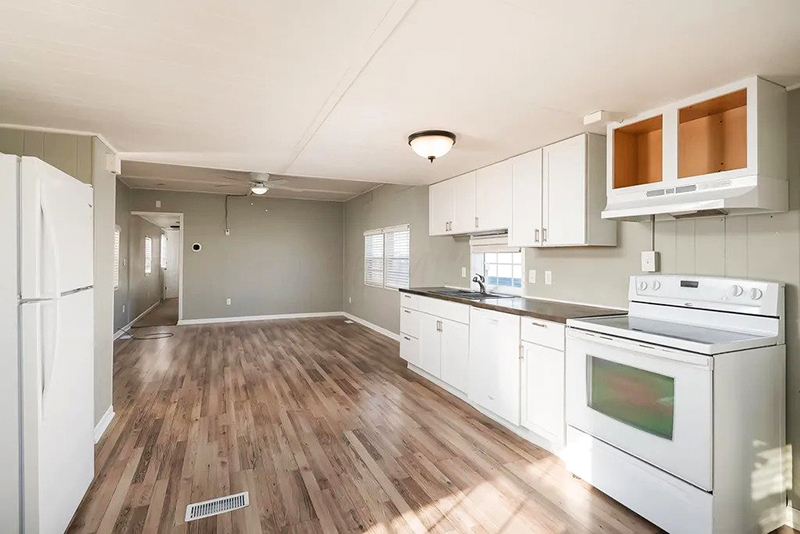 New Cabinetry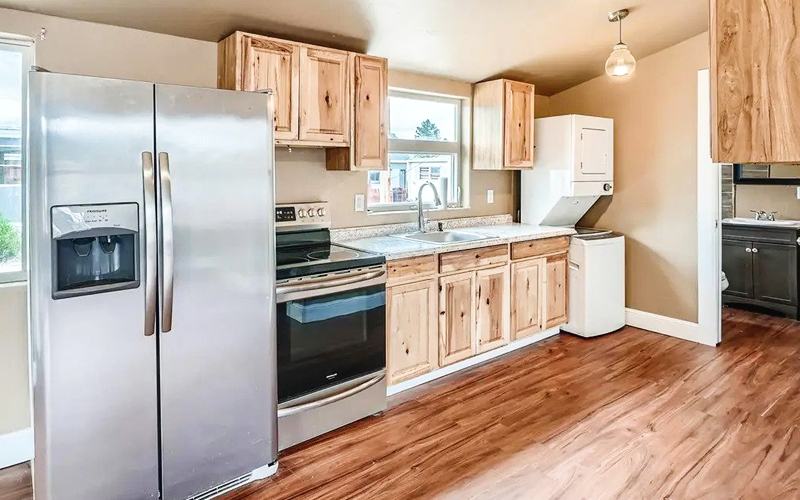 New cabinetry is one of the most impactful updates you can make in your mobile home kitchen. Nothing transforms a space quite like fresh, new cabinetry.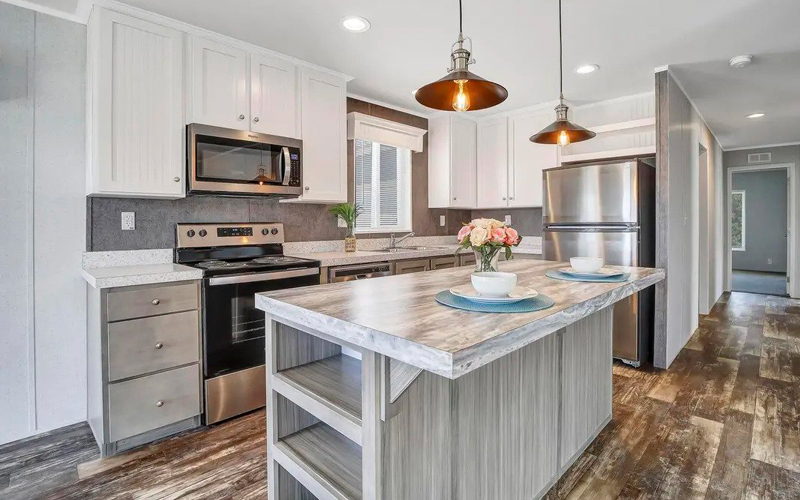 When it comes to styles, you have many options. There are traditional, shaker, and contemporary. If you're going for a modern look, consider flat-panel cabinets in high-gloss or matte finishes. For a more traditional style, opt for raised-panel or beadboard cabinets with a warm wood finish.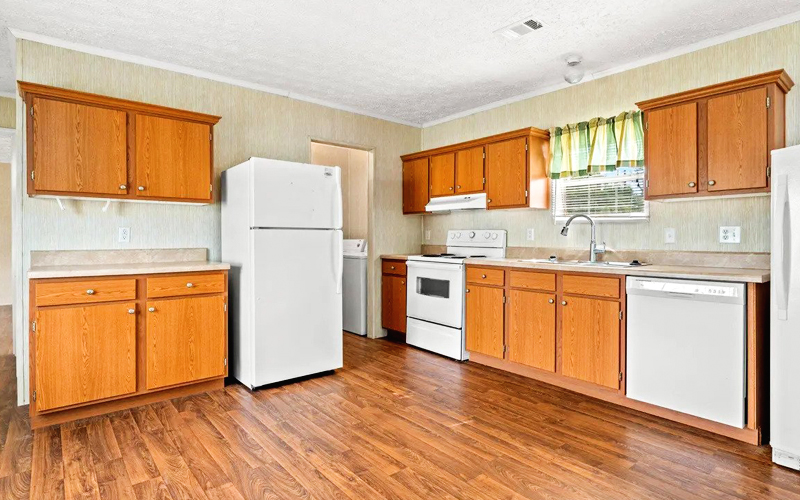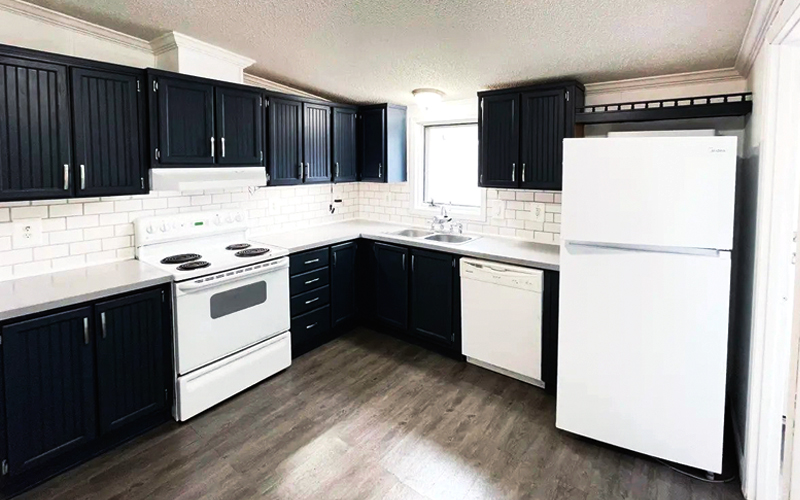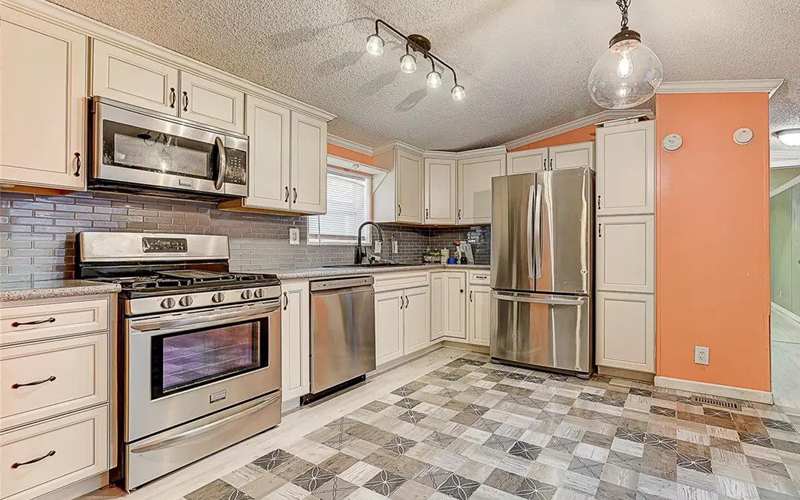 Finishes are just as important as style. You can choose from natural wood finishes, such as cherry or oak, or go for a pop of color with painted cabinets in hues like navy or emerald green. You can also choose various hardware finishes to complete the look, from brass to matte black.
Update Kitchen Countertops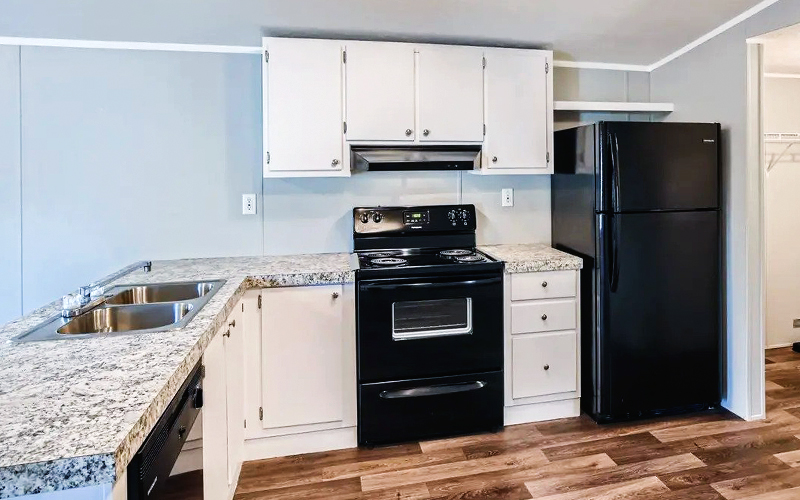 Countertops are the cherry on top of your kitchen remodel! They not only add visual appeal but also serve as a practical workspace. Granite and quartz are two of the most popular options for kitchen countertops.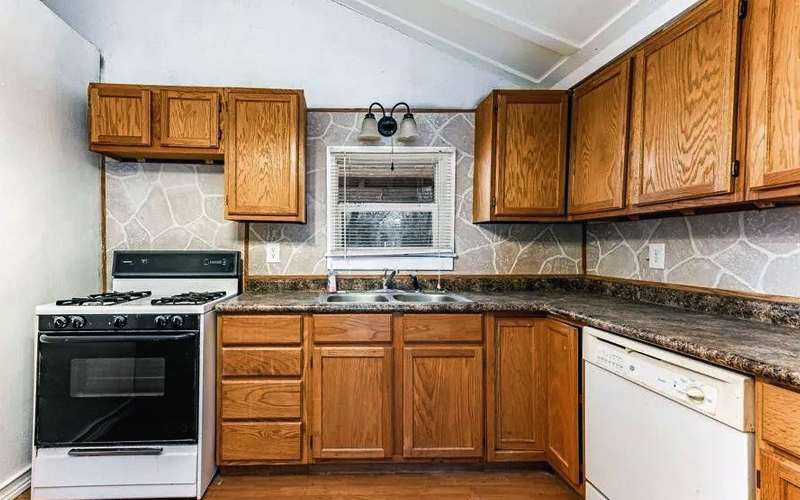 Granite is a natural stone that offers a unique look with its swirling patterns and speckles. It's heat and scratch resistant, making it a good choice for a busy kitchen. On the other hand, quartz offers the look of stone with added durability and low maintenance.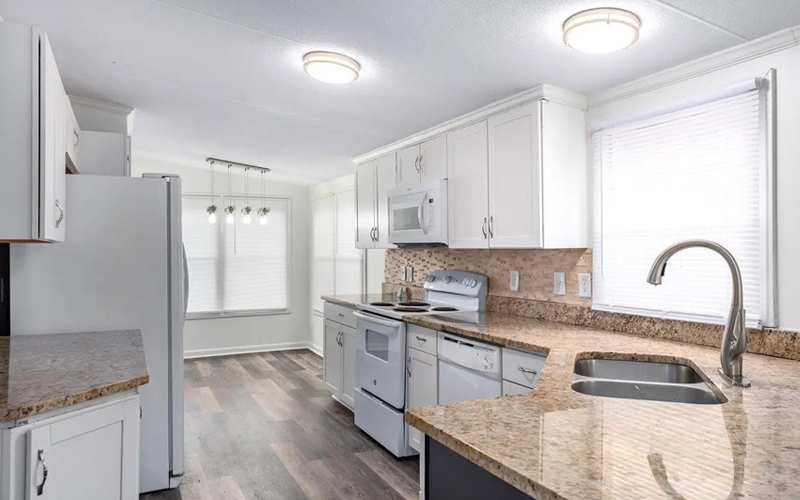 When choosing between granite and quartz, consider your lifestyle and personal style. If you prefer the natural look of stone, go for granite. If you want a more modern look, opt for quartz.
Use Stainless Steel Appliances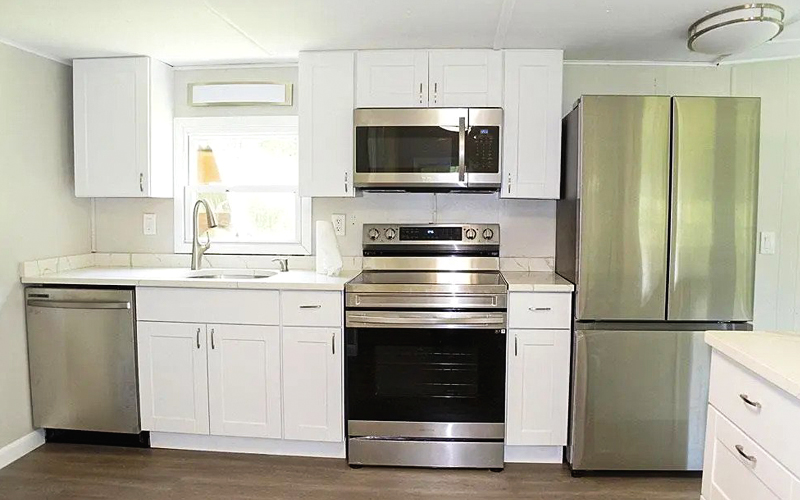 Stainless steel appliances add a touch of luxury to your kitchen remodel! Not only do they look sleek and modern, but they are also practical and durable.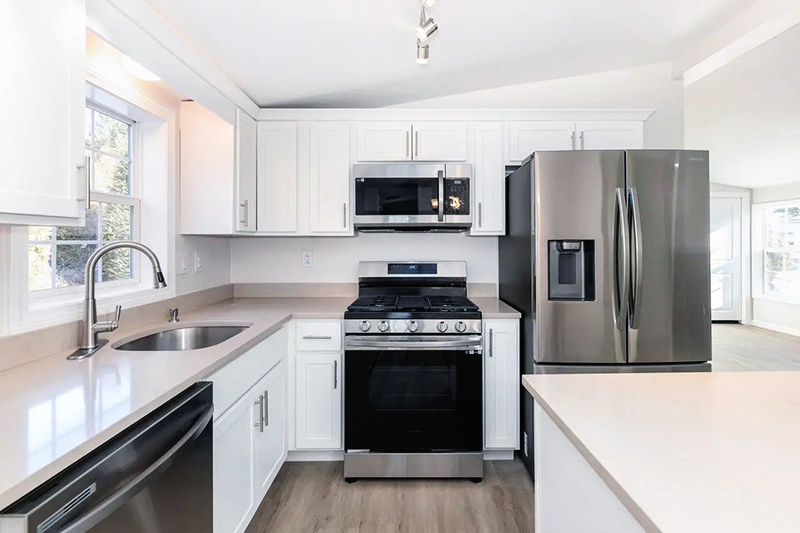 Stainless steel is the most popular choice for kitchen appliances because it's easy to clean and resists fingerprints and smudges. It also blends well with various kitchen styles, from contemporary to traditional. When selecting your appliances, consider a complete suite of stainless steel for a cohesive look. It includes your refrigerator, dishwasher, range, and even range hood.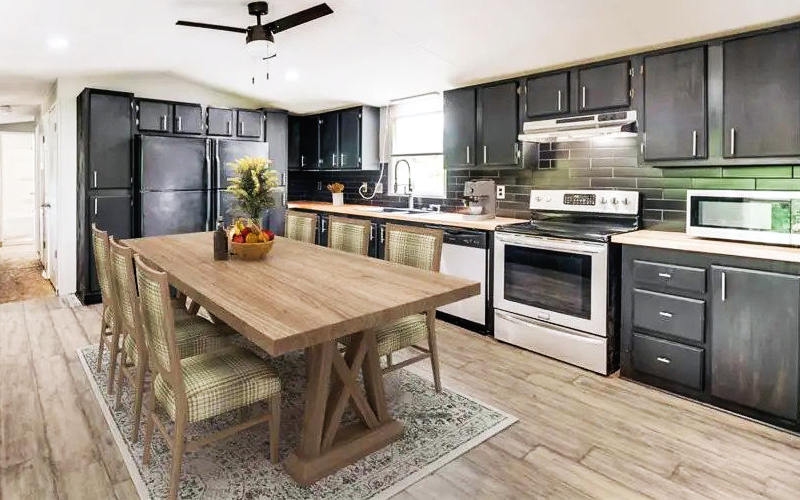 In addition to the aesthetic benefits, stainless steel appliances are also energy-efficient, helping you save money on your energy bill. And if you're concerned about the environment, look for Energy Star-certified appliances.
Add Subway Tile Backsplash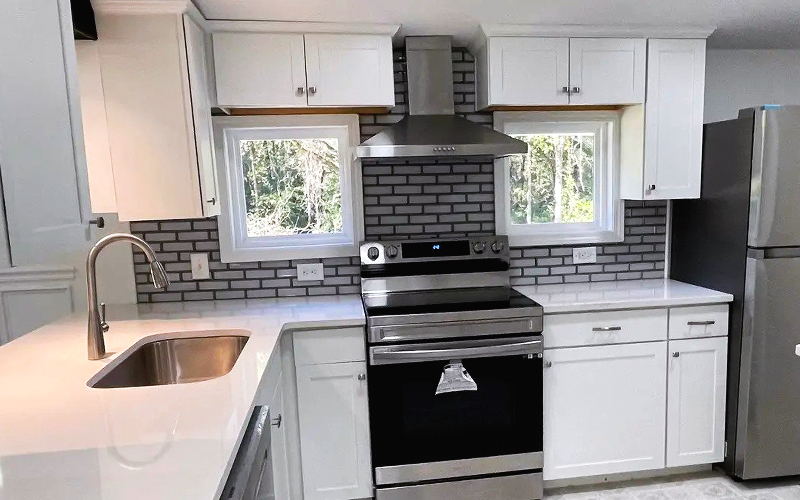 A subway tile backsplash adds both style and function to your kitchen remodel! This classic look has been a staple in kitchens for over a century.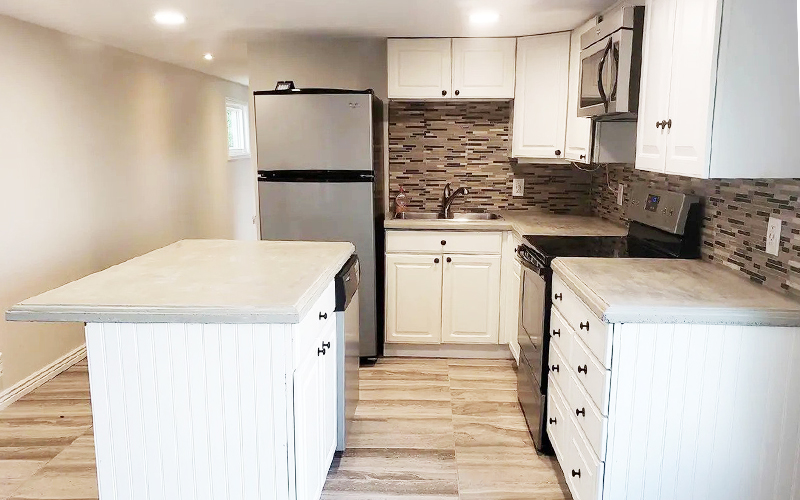 Subway tiles are rectangular and come in various sizes, making them versatile for any kitchen design. They're easy to clean, durable, and come in many colors and finishes. You can choose a classic white subway tile for a timeless look. Or go for a bold color like cobalt blue or emerald green to make a statement.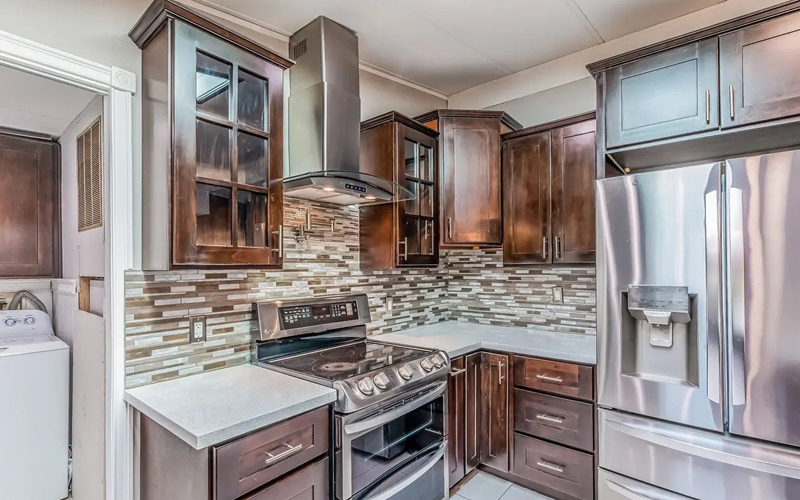 In addition to the aesthetic benefits, a subway tile backsplash also protects your walls from splatters and spills. It's a practical choice for busy kitchens and is easy to clean and maintain. And if you're feeling creative, consider a patterned or mosaic subway tile for added interest.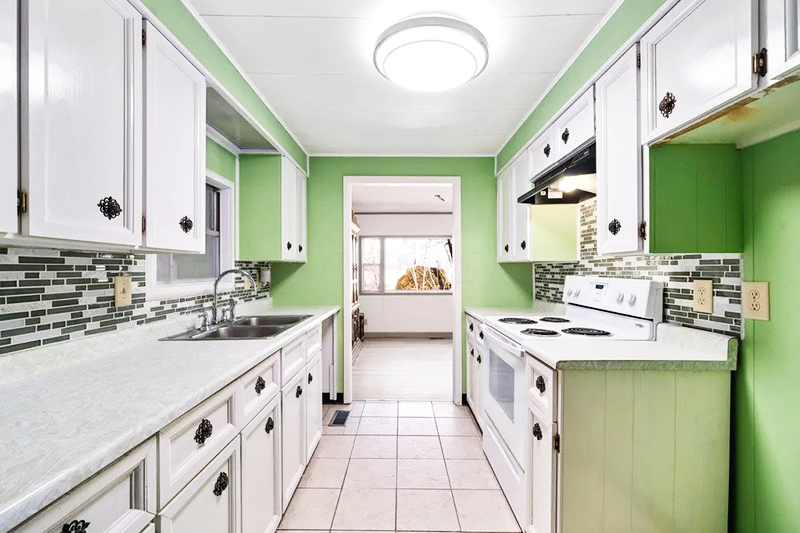 Installation is also a breeze with subway tiles. They are easy to cut and install, making them a cost-effective option. And if you're feeling handy, you can install them yourself as a DIY project.
Adding LED Lighting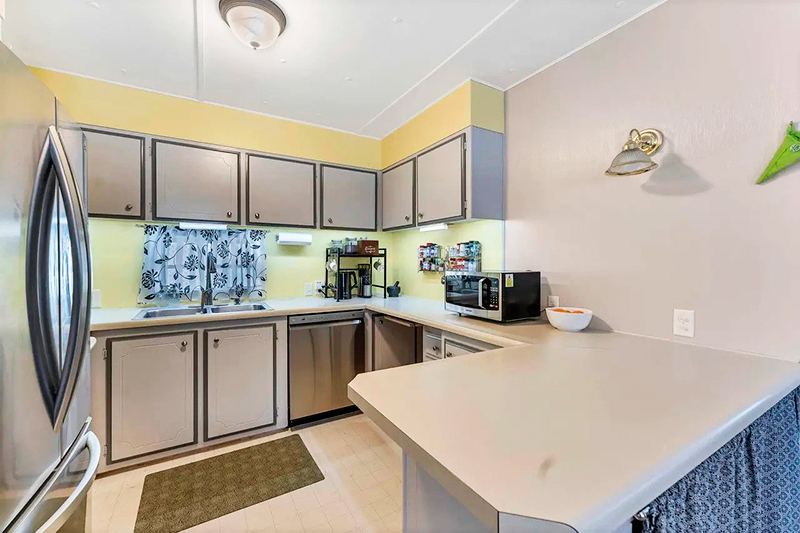 The LED lighting is a game-changer for your kitchen remodel! Not only does it add a touch of style, but it also improves the functionality of your kitchen. This lights are energy-efficient, using up to 90% less energy than traditional incandescent bulbs. It also has a long lifespan, so you won't have to worry about changing bulbs as often. And with different color temperatures to choose from, you can create the perfect mood for your kitchen.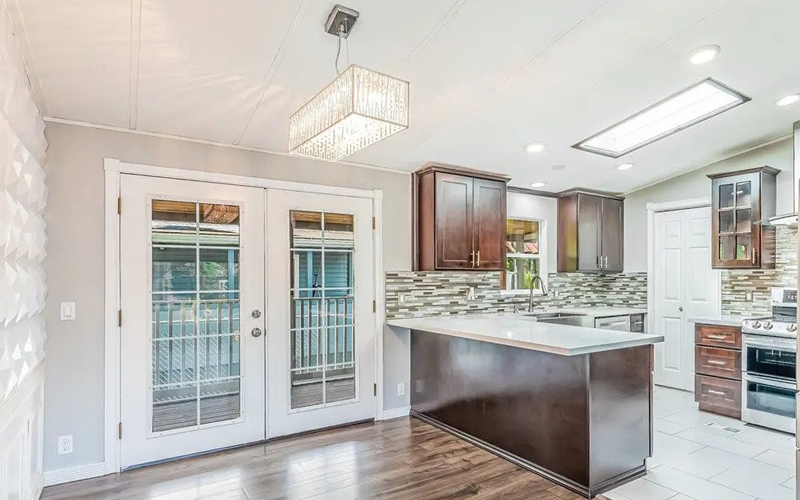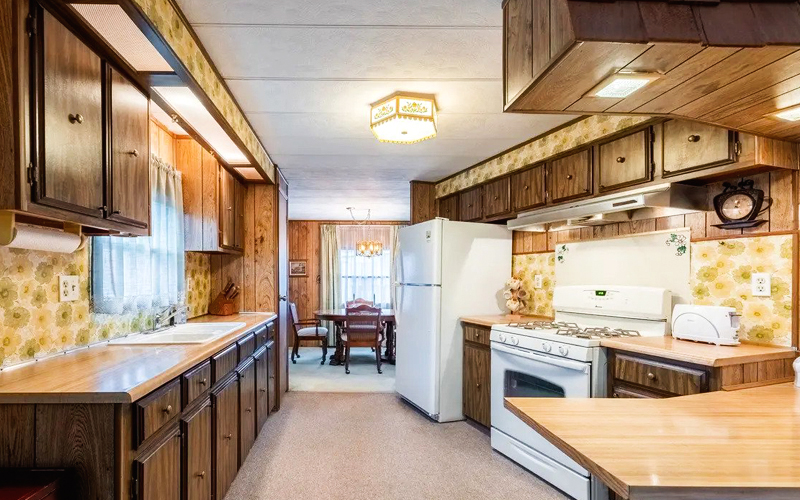 LED lights come in many forms, from under-cabinet lights to pendant lights. Consider adding LED lights under your cabinets to create a warm and inviting glow in your kitchen. You can also add LED lights to the bottom of your upper cabinets to brighten up the space and make it easier to see what you have stored inside. Pendant lights over your island or sink add a touch of style and provide task lighting where you need it most.
Update Kitchen Flooring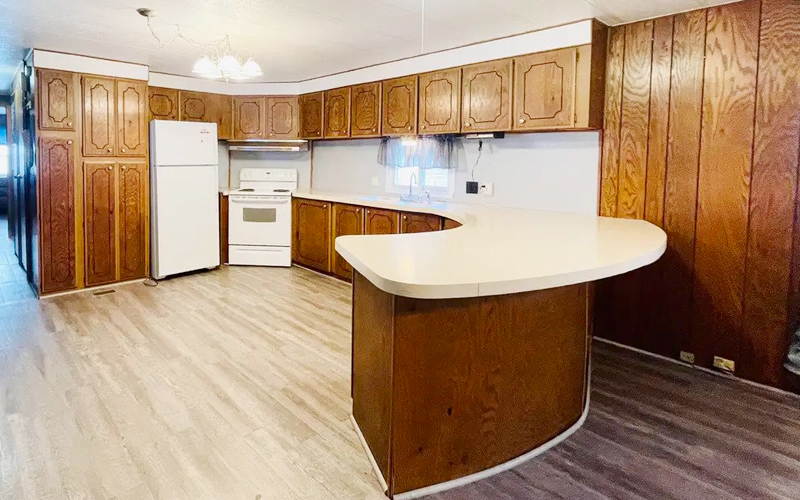 Hardwood or vinyl flooring is a great way to upgrade the look and feel of your kitchen! Both options offer a range of benefits, so it's up to you to choose the one that fits your needs best.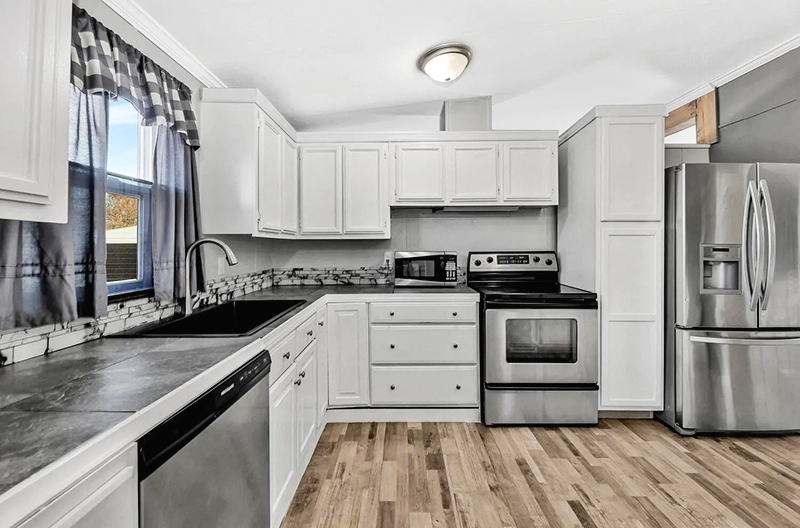 Hardwood flooring is a classic choice that adds warmth and richness to your kitchen. It's durable and easy to clean, making it a perfect choice for busy kitchens. And with various stains and finishes to choose from, you can create a look that's unique to your home.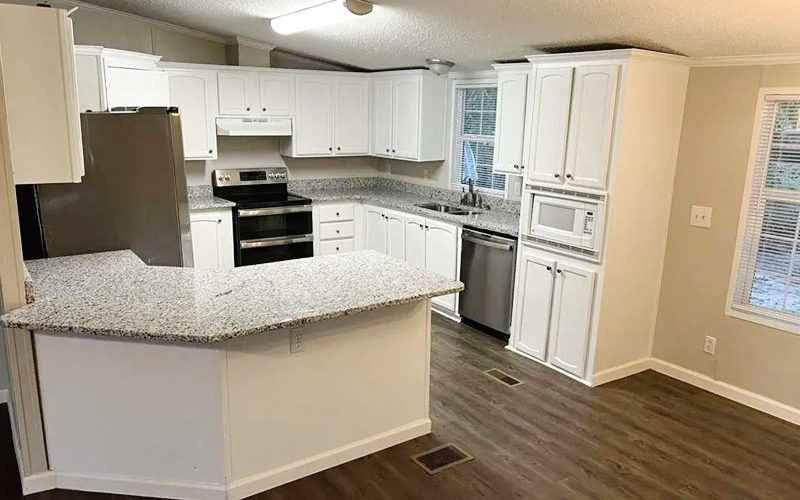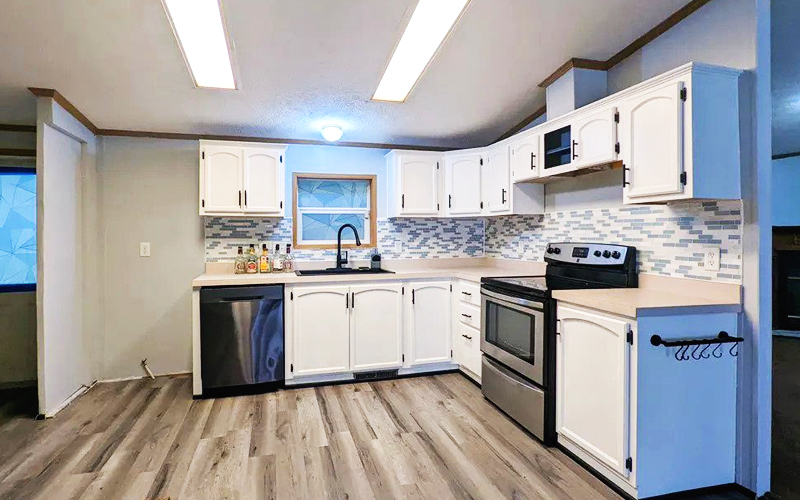 Vinyl flooring is a budget-friendly option that offers the look of hardwood or tile without the high cost. It's water-resistant and durable, making it a good choice for kitchens with a lot of foot traffic. And with advancements in technology, vinyl flooring now comes in a range of styles and finishes that are nearly indistinguishable from hardwood or tile flooring.
Custom Pantry or Breakfast Bar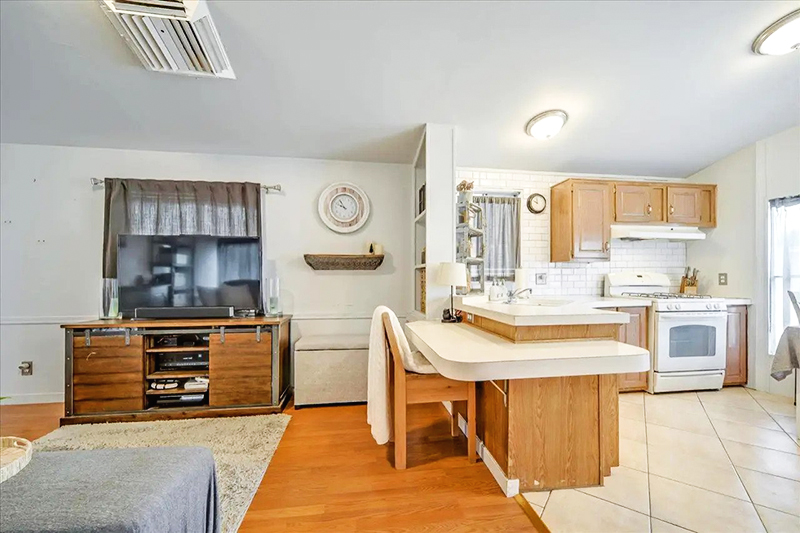 A custom pantry or breakfast bar is a fantastic addition to your kitchen remodel! Not only does it add storage and functionality, but it also makes your kitchen feel more spacious and inviting.
A custom pantry offers a place to store your kitchen essentials, freeing up space in your cabinets and keeping your kitchen organized. You can choose the size and design of your pantry to fit your needs, so whether you have a small or large kitchen, you can find a pantry that works for you.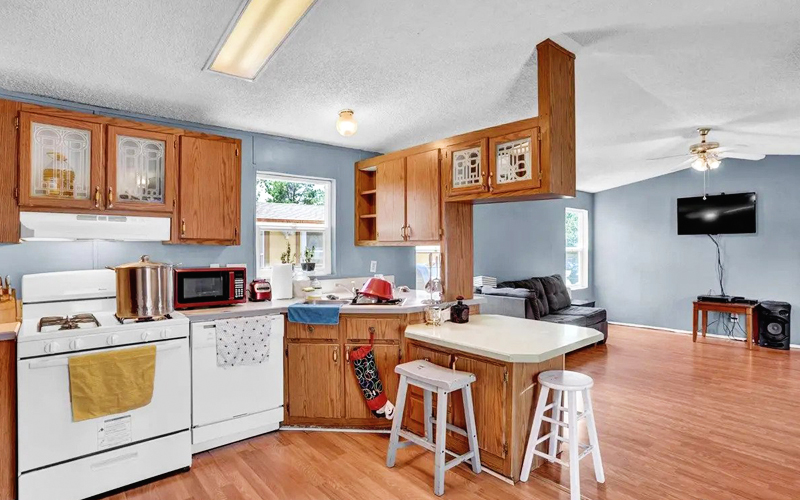 A breakfast bar is a great way to add seating and functionality to your kitchen. It's a great spot to eat a quick breakfast, has a snack, or chat with friends while you cook. You can choose the size and style of your breakfast bar to fit your kitchen, whether you prefer a sleek and modern look or a warm and inviting feel.
Open Concept Kitchen Design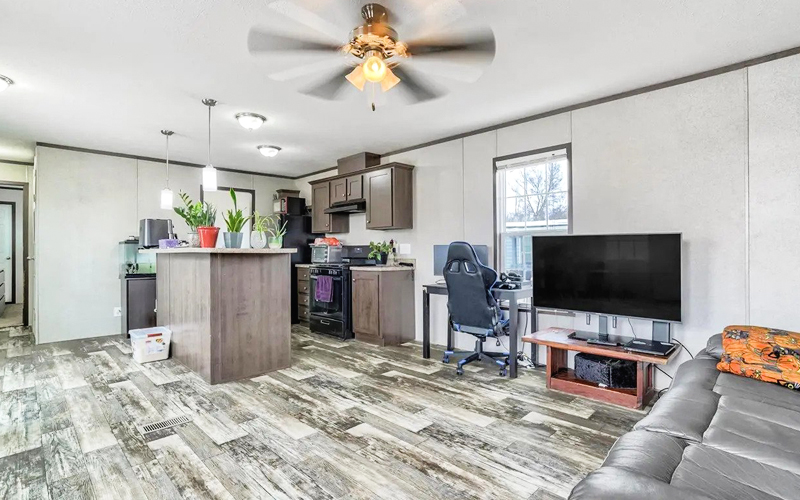 An open-concept design is a popular trend for kitchen remodels. It creates a seamless flow between your kitchen, dining, and living areas, making your home feel more spacious and connected.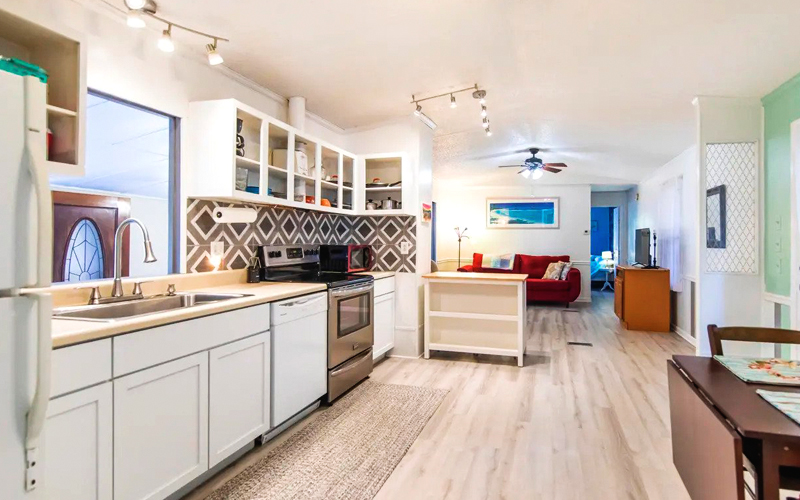 An open-concept design removes walls and barriers between rooms, creating an open and airy feel. You'll have a better view of your living space, and natural light will flow freely throughout your home. This design also makes it easy to entertain guests and keep an eye on kids or pets while you cook.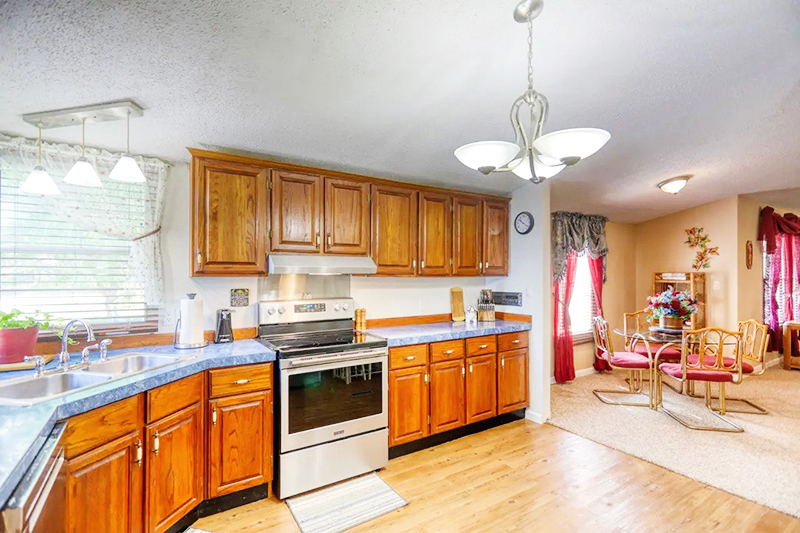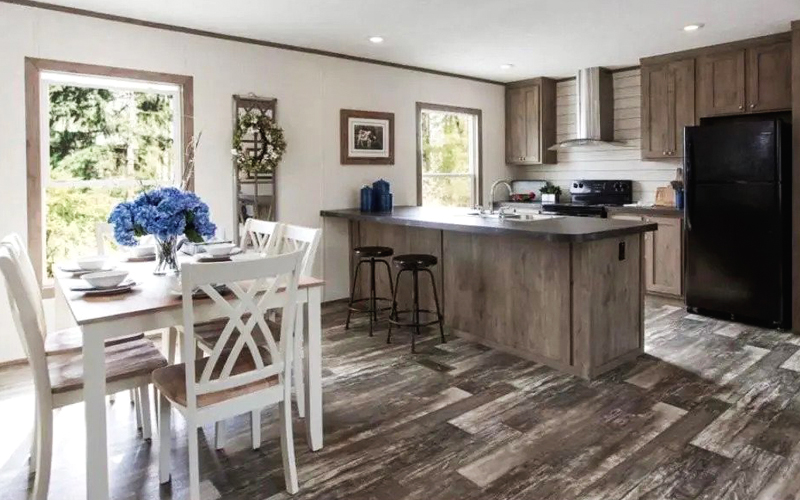 With an open-concept design, you can choose a kitchen island or breakfast bar, which is great for extra seating and storage. You can also incorporate other design elements, like pendant lighting or a backsplash, to create a cohesive look throughout your home.
Update Fixtures and Hardware
Updating your fixtures and hardware is an easy and affordable way to give your kitchen a fresh and modern look! Fixtures and hardware are the finishing touches that bring your kitchen together and make it feel complete.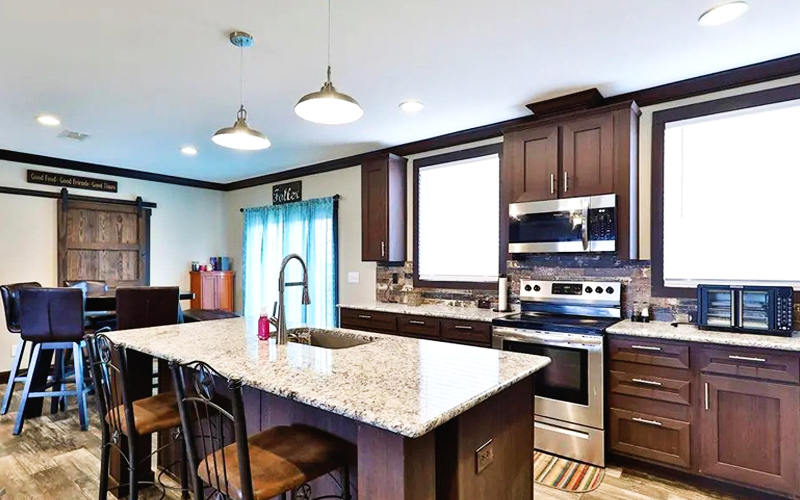 Fixtures, like faucets and light fixtures, play a substantial role in the look and feel of your kitchen. Updating these fixtures can give your kitchen a new and improved look without breaking the bank. Choose modern and stylish fixtures that complement your kitchen design, and watch as your kitchen transforms.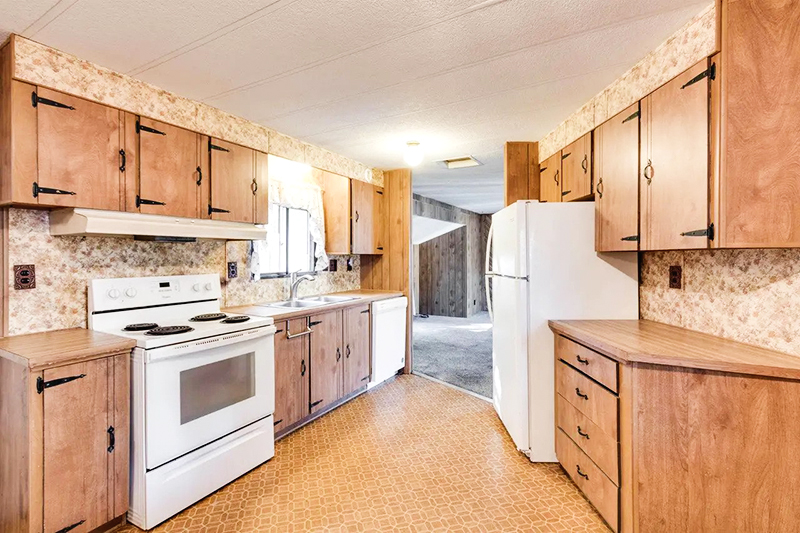 Hardware, like cabinet knobs and drawer pulls, are the little details that make a high impact. Updating your hardware can give your cabinets and drawers a fresh and updated look. Choose hardware that fits your style, whether you prefer a sleek and modern look or a warm and traditional feel.
Adding a Window or Skylight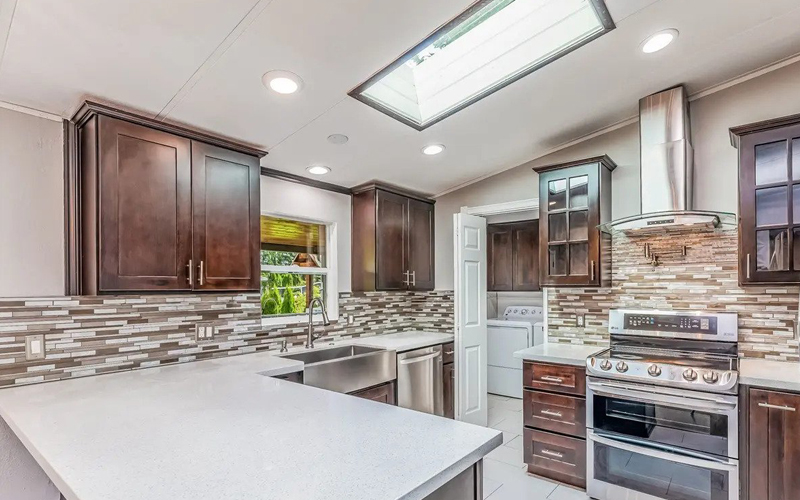 Adding a window or skylight to your kitchen can completely transform the look and feel of your space! Natural light is a game-changer for any room, and the kitchen is no exception.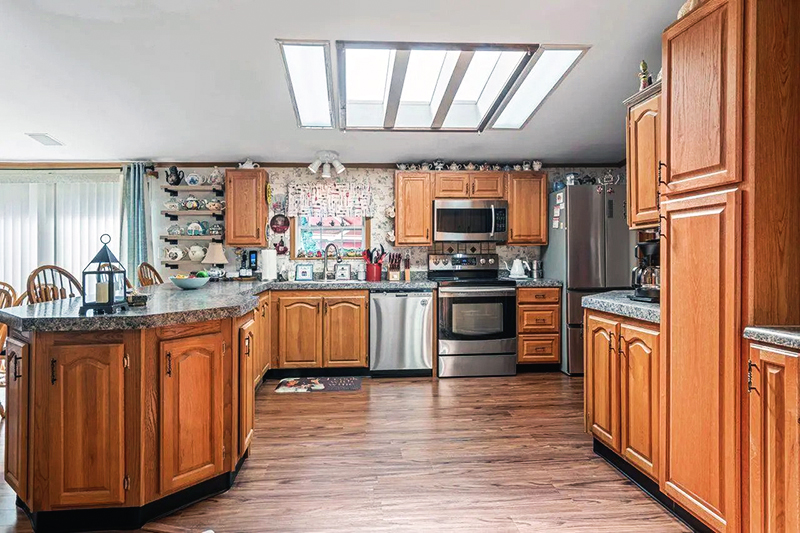 A skylight can bring in a galore of natural light, making your kitchen feel brighter and more inviting. Also, it can help you save on energy costs since you'll rely less on artificial lighting during the day.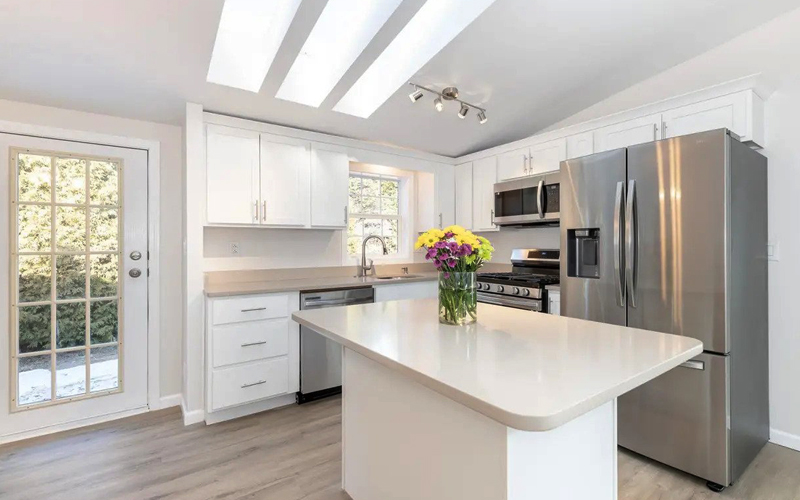 Adding a window can also improve the ventilation in your kitchen. It can help you keep your kitchen smelling fresh and eliminate cooking odors. And if you opt for a skylight, you can even enjoy the stars at night!
In conclusion, a remodel can bring new life to your mobile home kitchen. From new cabinetry to updated fixtures and flooring, there are plenty of options to choose from to suit your style and budget. Whether you're looking for a simple update or a complete transformation, the ideas will help you get started. Thanks for reading!