All Ages Mobile Home Parks in Florida
Sunshine, palm trees, and the promise of a laid-back lifestyle – yes, we're heading to Florida! This sunshine state isn't just about spring breakers or retirees anymore. It's becoming a hotspot for all-age mobile home communities, where every day feels like a vacation. Imagine living where others dream of vacationing, surrounded by the magic of Disney, the allure of the Keys, and the mystique of the Everglades. Now add to that a welcoming neighborhood, a cozy home, and a community that spans generations. Intriguing, isn't it? Here is the list of Florida's all-age mobile home communities.
| | | |
| --- | --- | --- |
| | | |
| | 1455 90th Avenue, Vero Beach, FL 32966 | |
| | 7840 72nd St N, Pinellas Park, FL 33781 | |
| | 2806 Nowak Dr, Orlando, FL 32804 | |
| | 1201 e Skipper Road, Tampa, FL 33613 | |
| | 6580 Seminole Blvd. LOT 320, Seminole, FL 33772 | |
| | 960 Pedalers Pond, Boulevard Lake Wales, FL 33859 | |
| | 1273 Dianne Drive #148, West Palm Beach, FL 33409 | |
| | 5455 W Washington St, Orlando, FL 32811 | |
| | 8215 Stoner Rd #530A, Riverview, FL 33569 | |
| | 1331 Oakhill Street, Lakeland, Florida 33815 | |
| | 620 N Clearwater Largo Road, Largo, FL 33770 | |
| | 7292 Greenbrier Village Road #2, Lakeland, FL 33810 | |
| | 6565 Beggs Rd., Orlando, FL 32810 | |
| | 4820 West Oakridge Road Orlando, FL 32809 | |
| | 5225 South Orange Blossom Trail Orlando, FL 32839 | |
| | 8403 Millinockett Lane Orlando, FL 32825 | |
| | 2660 N. Orange Blossom Trail, Kissimmee FL 34744 | |
| | 914 Clearlake Road, Cocoa, FL | |
| | 12 Highland Ave., Sorrento, Florida 32776 | |
| | 5150 Boggy Creek Rd., Saint Cloud, FL 34771 | |
| | 4261 Hillary Circle West Palm Beach, FL 33406 | |
| | 30955 Sunlight Circle, Sebring, Florida 33870 | |
| | 4651 W Eau Gallie Blvd, Melbourne, FL, 32934 | |
| | 2028 Stewart Road, Melbourne, FL 32935 | |
| | 4865 Lake Ontario Drive, Cocoa, FL 32926 | |
| | 14465 Vista del Lago Blvd. Winter Garden, Florida 34787 | |
| | 105 52nd Ave E, Bradenton, FL 34203 | |
What is an All Age Mobile Home Park?
Let's dive into the heart of the matter. So, what exactly is an all-ages mobile home park, you might ask? Picture a cozy, comfortable neighborhood. But instead of cookie-cutter houses, you've got mobile homes. They're affordable, customizable, and oh-so-adorable! This is what makes up a mobile home park. Now, let's sprinkle in a dash of 'all ages,' and that's where the magic happens!
'All ages' is not just a fancy label to make things sound cool. It's the very essence of these parks. It means that these parks welcome everyone, and we mean everyone, with no age restrictions. From tiny toddlers taking their first steps to grandparents enjoying their well-earned rest, all ages parks embrace them all.
Each home might be mobile, but the sense of community? Now, that's as steady and firm as it gets! Think block parties, shared green spaces, and holiday decorations that'll give any traditional neighborhood a run for their money. That's the beauty of all-ages mobile home parks – they aren't just places to live. They're places to thrive, grow, and belong.
So, there you have it. A mobile home park with no age restriction is more than a collection of homes. It's a tapestry of life, where each thread, person, and story adds to a bigger, beautiful picture. It's about living life in color together. Now, isn't that something worth exploring? Let's get going!
Amenities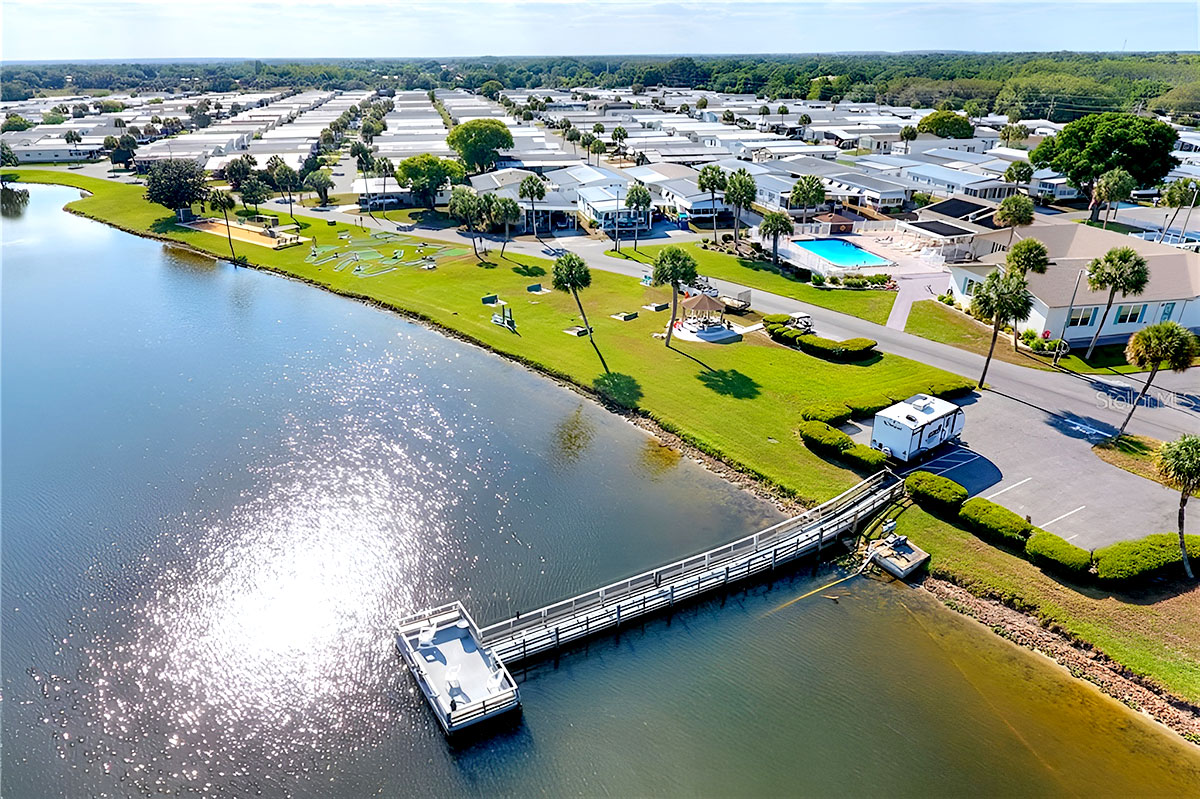 Get ready for a whirlwind tour of your dream community. Think it's all just rows of mobile homes? Think again. All-ages mobile home parks have so much more to offer. So, strap in as we paint a picture of your future neighborhood.
Picture this. Wake up in the morning, grab a coffee, and stroll to a beautifully landscaped park in your community. That's right. Many mobile home parks offer well-maintained green spaces, perfect for picnics, games, or even just a peaceful sit-down with a good book.
Got kids or grandkids? They'll be head over heels for the playgrounds, teeming with slides, swings, and sandboxes. It's not just about fun; it's about creating a safe and engaging space for the little ones to make friends and build memories.
If it's the warmth of community you're seeking, look no further than the community center. It's the beating heart of the park, where residents gather for potlucks, parties, and meetings. Often equipped with a kitchen and comfortable seating, it's like your living room, only bigger and with more neighbors!
Now, for those who love staying active, many parks feature sports facilities. Think basketball courts, swimming pools, and even mini golf courses. All ready for your friendly neighborhood matches or an excellent ol' workout.
And we haven't even talked about convenience. Many parks understand that everyday necessities should be within arm's reach. So, don't be surprised to find amenities like laundromats, convenience stores, or even shuttle services to nearby shopping centers.
Last but certainly not least, let's not forget our furry friends! Yes, many mobile home parks feature pet-friendly policies and even dog parks where your beloved pooch can make friends of their own.
In short, living in an all-ages mobile home park isn't about giving up comforts; it's about embracing a lifestyle rich in amenities, convenience, and community spirit. Now that's what we call living!
Pros and Cons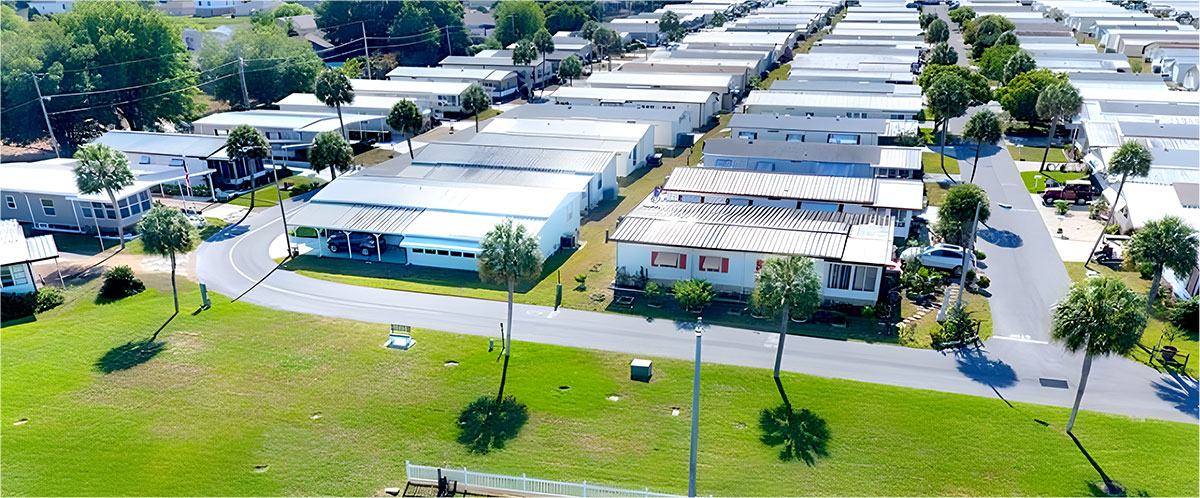 We've painted a pretty picture of all-ages mobile home parks, but let's be real. Just like a rose has its thorns, this lifestyle has pros and cons. We're all about keeping it real here, so let's dive into it, shall we?
First, the sunshine. What's excellent about all-ages mobile home parks? For starters, they're a sweet spot for affordability. You get the comfort of a home without the hefty price tag. Not too shabby, right?
Next is the sense of community. It's like a small town within a town! Neighbors become friends, and friends become family. There's always someone around for a chat, a helping hand, or a hearty laugh.
And let's not forget the perks of diversity. Living among different age groups offers a rich tapestry of experiences. It's where your kids learn life lessons from textbooks and the school of life. And for the older folks, the energy and vibrancy of the young ones can be quite refreshing!
But let's flip the coin. The downside? Space can be a concern. Mobile homes can be cozy but may not offer as much room as a conventional house. This might feel a bit snug if you dream of a spacious manor.
Then there's the proximity to your neighbors. It can be great for community spirit but also means less privacy. If solitude is your best friend, you might find this challenging.
Lastly, there's the matter of appreciation. Unlike traditional homes, mobile homes may not significantly increase in value over time. So if you're looking at your home as an investment, this is something to ponder.
How to Select an All Ages Mobile Home Park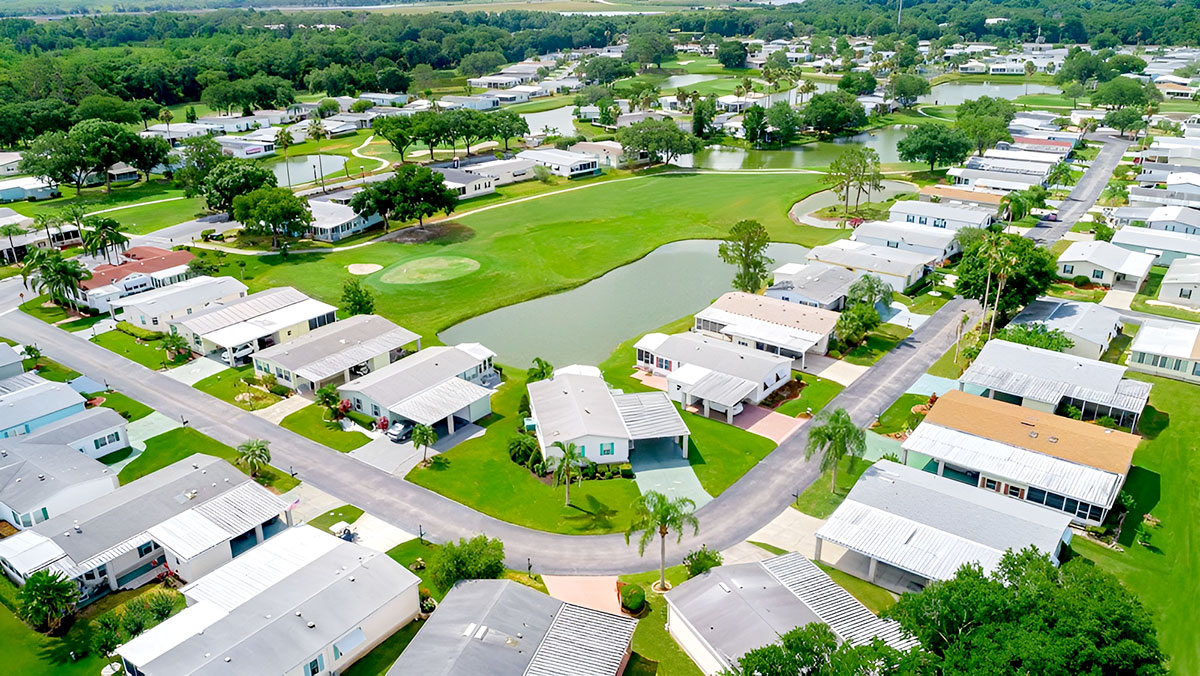 You're ready to leap into this vibrant lifestyle all-ages mobile home parks offer. Still, you're probably wondering, "How do I pick the right one?" Good news! You're in the right spot. I've got some handy pointers to guide you on this adventure. So, grab your notepad, and let's dive right in!
First, think about the location. Is it near schools for your little ones? What about grocery stores, medical facilities, or your workplace? Proximity matters, folks! Oh, and don't forget about the views. Mountains, beaches, or perhaps a quiet countryside? Dream a little!
Next up, peek into the park facilities. Look for playgrounds for kids and maybe a clubhouse or community center for social gatherings. Do they have green spaces for picnics and get-togethers? Great! What about a pool or fitness center? Even better! These amenities can amp up the fun and convenience in your daily life.
Now, here's a biggie: community culture. Is it vibrant and friendly, with regular events and activities for all ages? A tight-knit community can be your support system, entertainment hub, and extended family all rolled into one!
Moving on, let's talk about the park's policies. Do they welcome your furry friends? What about vehicle parking or potential home modifications? You might want to ensure the park's policies align with your lifestyle needs.
Last, but by no means least, let's talk money. Understand the costs involved. Lot rent, utility charges, maintenance fees – get the whole picture. Remember, surprises are great for birthdays, not so much for budgets!
Choosing an all-ages mobile home park is a bit like baking a cake. You need the right ingredients – location, facilities, community, policies, and costs – all mixed with your personal preferences to create a home sweet home.
Application Requirements
Applying to an all-age mobile community might seem daunting, but fear not. I've got a handy list to help you sail through.
First up, proof of income. Park owners want to know if you can handle the lot rent and other associated costs. So, pay stubs, tax returns, or bank statements might be helpful. Remember, showing them you're financially stable can only work in your favor.
Second, your credit report. Yes, that pesky little thing. Park owners often run credit checks to make sure you're reliable. So, knowing where you stand credit-wise can help you prepare for any questions that might come up.
Next on the list is a list of references. Think of folks who can vouch for your character or reliability, like previous landlords or your employer. Or even your non-rowdy neighbor from three doors down. Anyone who can sing your praises (truthfully, of course!).
Oh, and if you have pets, get their records ready. Many parks want to know that your furry friend is well-behaved and up-to-date on vaccines. Because no one wants a four-legged troublemaker running amok, right?
Last but not least, have your identification ready. A driver's license, passport, or any other form of government-issued ID should do the trick.
And there you have it, your ready-to-go checklist for applying to an all-age mobile community! It might feel like a lot, but being prepared can turn a mountain into a molehill. So, gather those documents, put on your best smile, and prepare to enter your exciting new life chapter!
All Age Mobile Home Park Costs in Florida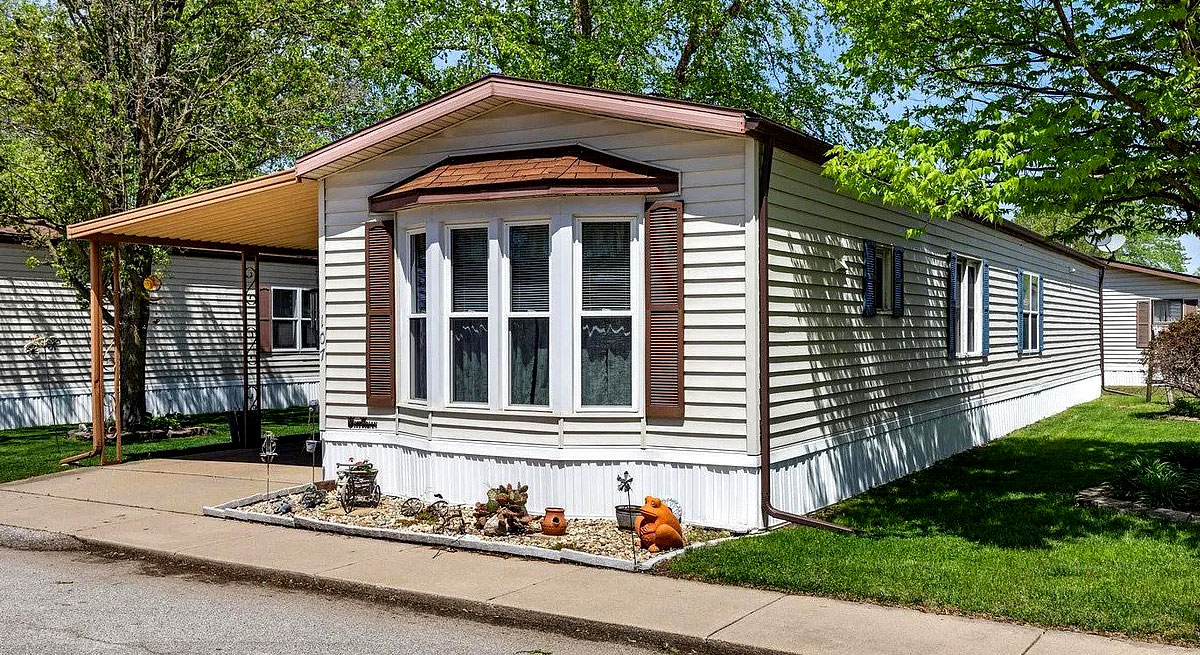 Living in an all-age mobile home park in sunny Florida sounds like a dream, but what does it mean for your wallet? Let's break it down.
Think of a mobile home like ordering your favorite sandwich. You've got single-wide homes, like your basic yet scrumptious ham and cheese sandwich. Compact, yet complete. In Florida, a new single-wide home can cost anywhere between $40,000 to $80,000. On the other hand, if you're eyeing a pre-owned one, you're looking at a range between $20,000 to $50,000. Not bad, right?
But perhaps you want a little more space, a little more pizzazz. That's where double-wide homes come into play, akin to a stacked club sandwich! Roomier, with more options for customization. A new double-wide home in Florida can set you back around $80,000 to $150,000. And if you're looking at a pre-loved one, the range can be anywhere from $30,000 to $100,000.
But hold on; the costs don't stop there. You've got the lot rent, which you pay for the piece of paradise your mobile home sits on. This can vary greatly depending on the location and amenities of the park. Still, in Florida, you're looking at an average of $400 to $1,000 monthly.
Then, of course, you have utilities like water, electricity, and maybe gas. These are typically not included in your lot rent, so you must factor them into your monthly budget. Also, don't forget to account for maintenance costs and park-specific fees like garbage collection or use of community amenities.
Numbers and budgets may seem overwhelming, but they are crucial in painting a realistic picture of what your life in an all-ages mobile home park in Florida might look like financially. It's not just about finding a place to live but about making a life that suits your needs and wallet.
Conclusion
Whether you dream of a cozy single-wide home near the Everglades or a spacious double-wide overlooking Tampa Bay, the variety is just as diverse as the people you'll meet. Each park offers its slice of the Florida dream, where the golden years meet youthful energy under the welcoming embrace of the Sunshine State. But remember, while Florida offers palm trees, ocean breeze, and a slower pace, the true beauty of these communities lies in their people. It's not just about a place to live; it's about finding a place to belong. Thank you for reading!