11 Mobile Home Repair Loans and Grants for Low Incomes
Let's be honest, folks, owning a mobile home is like running a marathon—it's exhilarating and rewarding, but sometimes you hit a few bumps. We're talking repairs. There is a leak here, a crack there, and maybe your insulation isn't up to scratch anymore. It happens to the best of us. But hold up, what if your budget isn't ready for those unexpected hiccups? Enter grants for mobile home repairs. It is your lifeline, winning ticket, and secret sauce to turning those home repair challenges into victory. Think less stress, more success! Ready to dive in? Let's explore the wonderful world of home repair grants!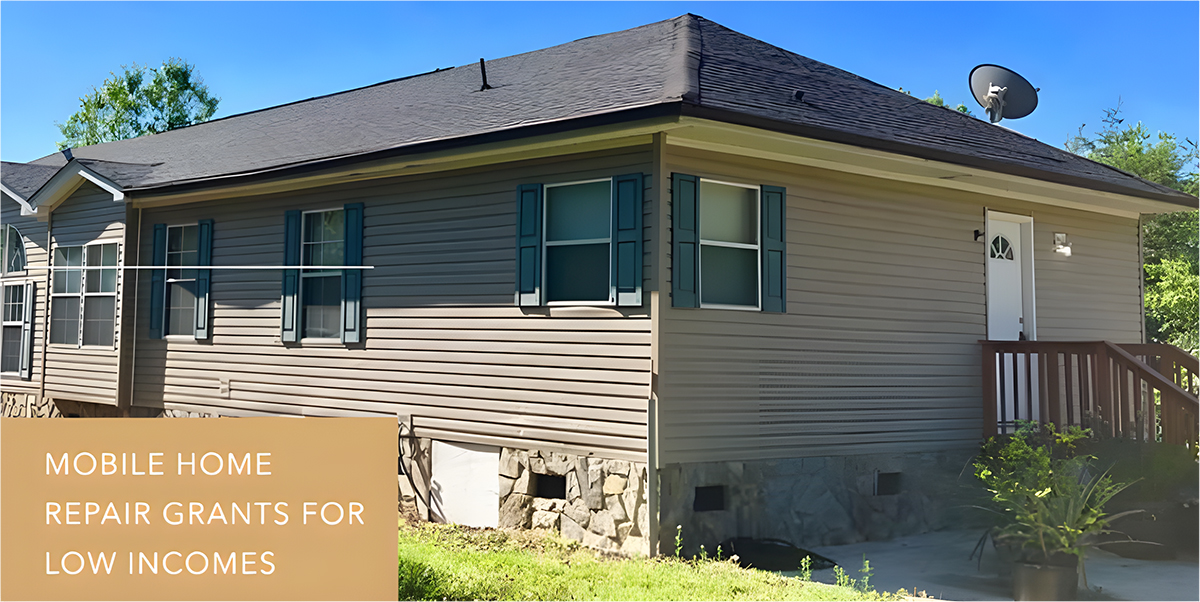 What Are Home Repair Grants?
Let's crack open this nut called 'Home Repair Grants.' What exactly are they? Well, imagine a kind friend swoops in, hands you a chunk of money to fix your home, and says, "Don't worry about paying me back!" Sounds dreamy, right? That's essentially what a home repair grant is.
So, here's the 411. These grants are funds government agencies or nonprofits give homeowners who need little help with repair costs. And the best part? You don't have to repay them! You heard that right; they're not loans; they're gifts meant to help keep your home safe and snug.
Now, what can you use them for? Lots of stuff, really. Leaky roofs, worn-out heating systems, shaky foundations, rusty plumbing, or even to make your home more energy efficient. They've got you covered.
Of course, there are a few catches. These grants are typically for necessary repairs, not for cosmetic upgrades. So, while you might not get that sunroom you've been dreaming of, you will have a warm, dry, and safe space to live.
And remember, these grants are about more than money. They're about communities supporting their neighbors, governments helping their citizens, and everyone believing in the importance of suitable, safe housing.
List of Mobile Home Repair Loans and Grants
Time to get down to brass tacks, folks. Let's look at grants that could help you breathe new life into your mobile home. It isn't an exhaustive list, but it's a solid start. So, let's roll out the red carpet for our grants without further ado!
1. The U.S. Department of Agriculture (USDA) Grants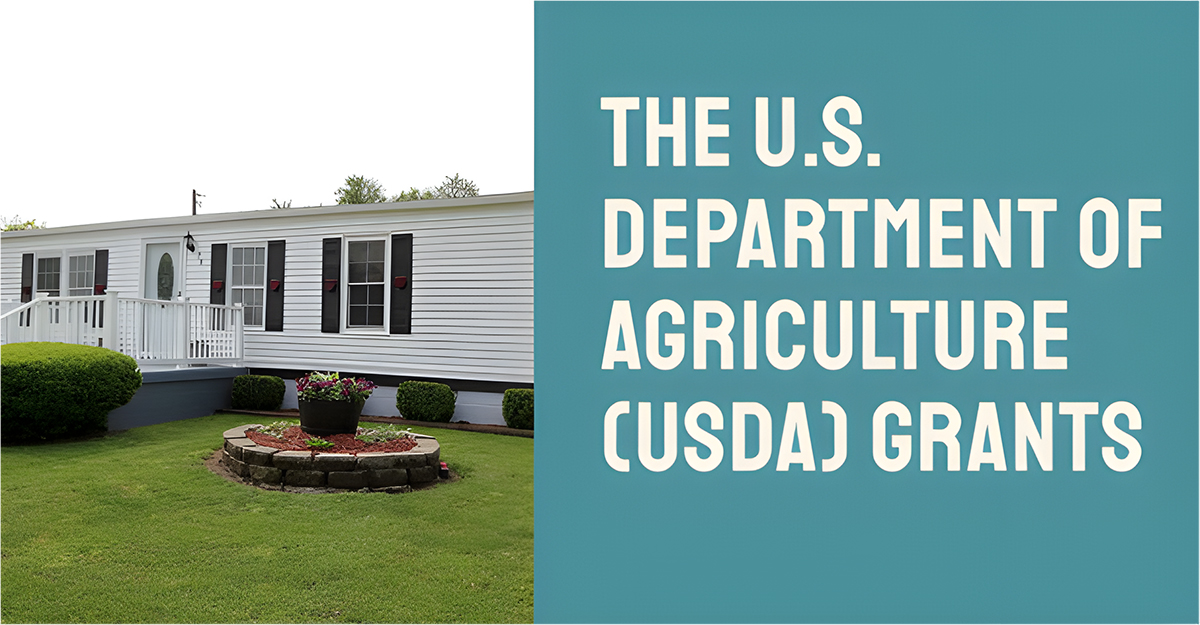 Let's dive into the U.S. Department of Agriculture (USDA) grants. Picture them as the biggest box of tools in your home repair kit. There's a lot to unpack, so let's get started!
The USDA's primary offering for home repair is the Section 504 Home Repair program. It is the star of the show, the tool you reach for when you've got a big job. This program offers loans and grants for homeowners to fix urgent health and safety issues. We're discussing leaky roofs, outdated wiring, or accessibility improvements.
The grants are a real game-changer. Why? Because they're for people 62 or older who can't afford a loan. These grants go up to $7,500, and the best part? No repayment is required. It's like having a generous friend who lends you their power drill and says, "No need to return it, buddy."
The loans are pretty outstanding too. They offer up to $20,000 for homeowners of any age, with a 1% interest rate. It's like paying a small rental fee for the needed tools and returning them when you're done.
To be eligible, you have to own and live in your home, be unable to get affordable credit elsewhere and have a family income below 50% of the area median income.
2. Department of Housing and Urban Development (HUD) Grants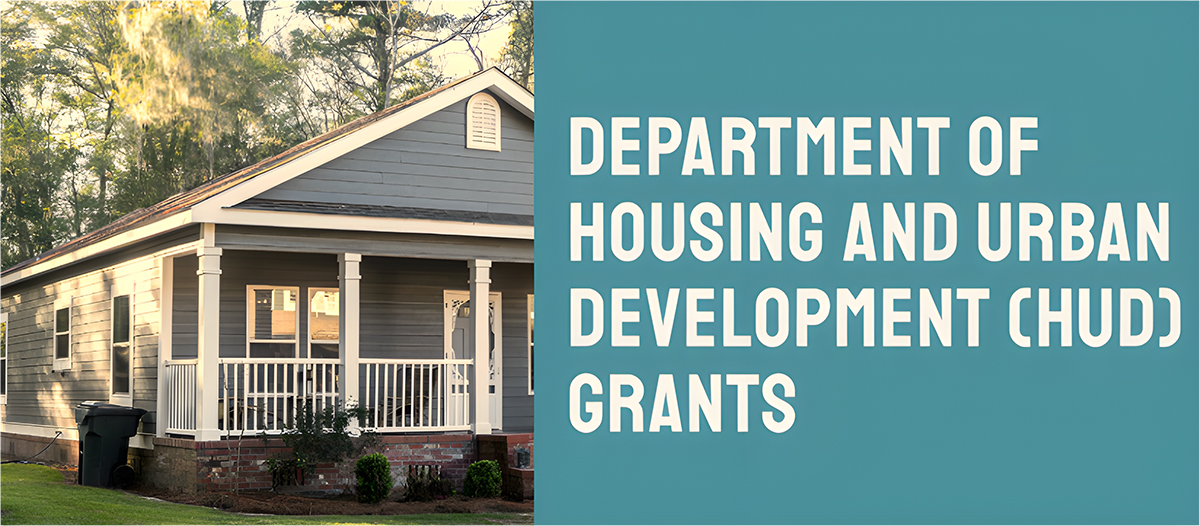 Let's shift gears and check out another big player in the home repair game: the Department of Housing and Urban Development (HUD). Think of HUD as your city's best home improvement store. They don't hand out the tools directly, but they ensure local agencies have plenty to lend to you.
HUD works its magic through Community Development Block Grants (CDBG). It's like a giant delivery truck dropping off supplies nationwide at local agencies. These agencies then use the funds to help homeowners just like you make necessary repairs.
The beauty of CDBG is in its flexibility. It covers a wide array of repairs – everything from fixing that pesky leak in your roof to making your home more energy efficient. It's like having a one-stop shop where you can find any tool you need.
Eligibility depends on your area's median income and the nature of the repairs. Each local agency has its own set of rules, so you'll need to check with them directly.
Now, let's talk about HUD's HOME Investment Partnerships Program. Picture this as the specialty aisle in the store, where you find those unique tools for specific projects. This program provides funds to local agencies to create affordable housing. Some of these funds may be used for home repair.
Same as with the CDBG, eligibility for the HOME program varies by local agency. So, make sure you check with them to see if you qualify.
3. Federal Emergency Management Agency (FEMA) Grants

Let's talk about FEMA, the Federal Emergency Management Agency. Imagine them as the emergency repair crew you call when disaster strikes your home. They're the ones who roll up in the middle of the night, ready to get your house back into shape after a storm, flood, or other disasters.
FEMA offers Individual Assistance grants for homeowners who have damage after a disaster declared by the president. Think of it as the rapid response team for your home, stepping in when you need help the most.
These grants can cover anything from temporary housing to home repairs not covered by your insurance. It isn't for your everyday leaks or creaks. No, this is for severe and disaster-related damage. We're talking about broken windows from a hurricane, flood-damaged foundations, and even wildfire damage.
To be eligible, you must live in a disaster-declared county and have uninsured or underinsured damage to your primary residence. It's like having an emergency phone number when things go wrong.
Applying for a FEMA grant involves registering with FEMA, scheduling a home inspection, and providing documentation about the damage and your insurance. Think of it as calling the emergency crew, showing them the damage, and giving them the green light to get to work.
4. Veterans Affairs (VA) Grants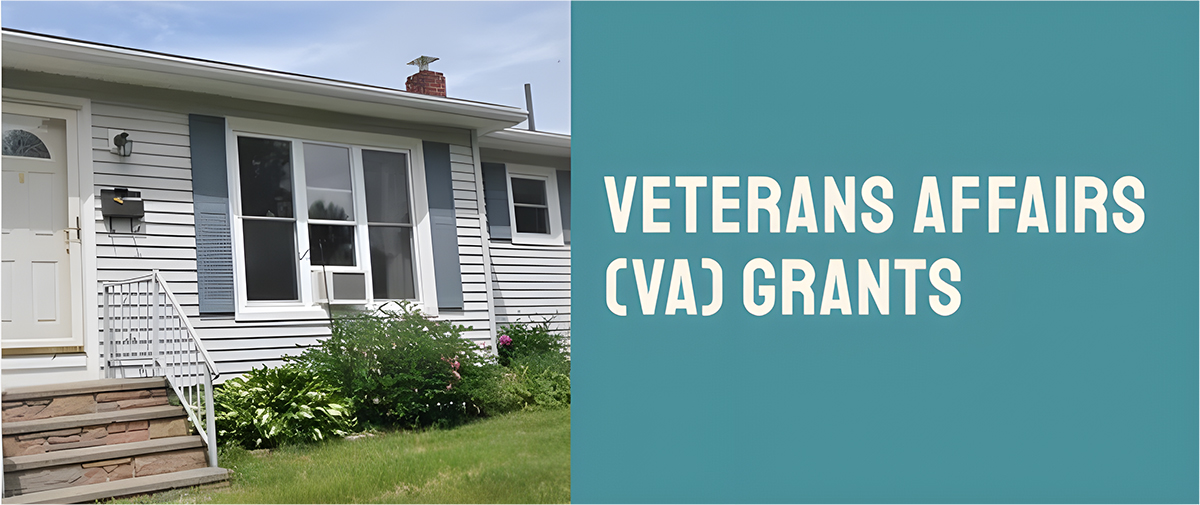 Let's switch lanes and discuss the Veterans Affairs (VA) grants. These are the exclusive tools reserved for our brave veterans and service members. These grants are like a special thank you, designed to help those who've served our country feel comfortable and safe at home.
First up, we have the Specially Adapted Housing (SAH) grant. This one's like that state-of-the-art power tool designed to do a specific job and do it well. The SAH grant helps veterans with specific service-related disabilities to live independently. It can be used to modify an existing home or build a new one to accommodate the veteran's needs.
Then, we've got the Home Improvements and Structural Alterations (HISA) grant. Consider this one the versatile multi-tool in your kit. It's available to veterans with both service-related and non-service-related disabilities. The grant can be used for various home improvements to enhance accessibility and safety.
To apply, you'll need to fill out the relevant application form and provide a prescription from your VA doctor detailing your specific needs. It's like showing your DIY credentials and explaining your project before you borrow the tools.
Remember, these grants are exclusive to veterans and service members. It's the VA's way of saying, "Thank you for your service; now let us serve you." It's not just about home repair but about honoring our heroes. So if you're a veteran, take advantage of these well-deserved programs. You've earned it!
5. Energy Efficiency and Conservation Block Grant (EECBG) Program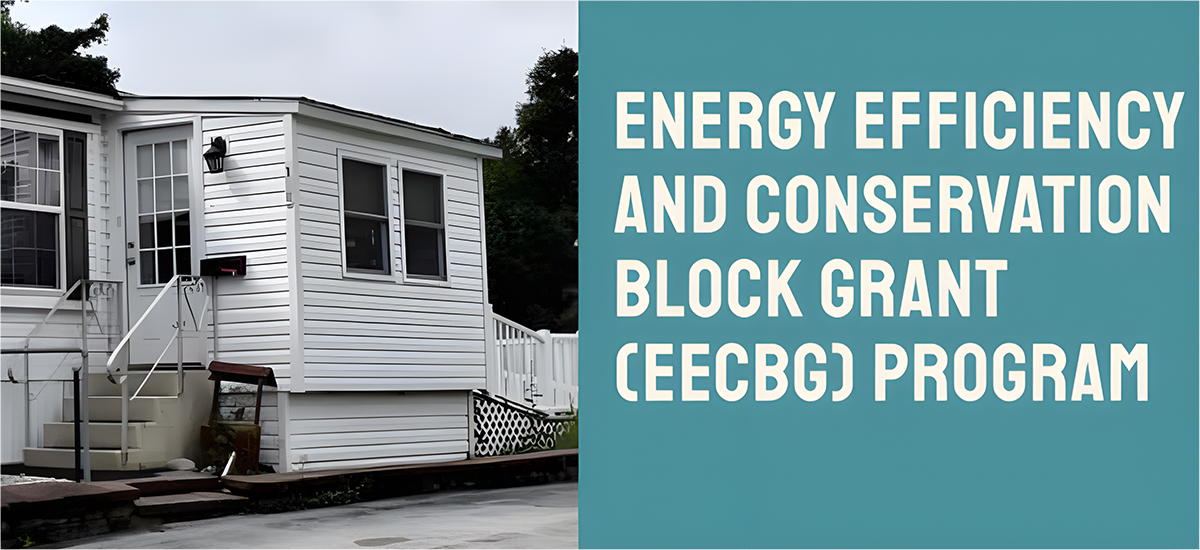 Now let's dive into the Energy Efficiency and Conservation Block Grant (EECBG) Program. Imagine this program as your go-to guide for greener living. It's all about making your home eco-friendly, saving energy and cash!
The EECBG program is like the hip, an eco-conscious buddy who's always got the latest energy-saving tips and tricks. It funds projects that reduce total energy use and fossil fuel emissions while improving energy efficiency. Think less leaky windows, more insulation, and solar panels on the roof.
The Department of Energy runs the program, and, much like your eco-buddy, it shares its funds with cities, counties, states, territories, and Indian tribes. These local agencies then use the funds for energy-saving home improvement projects.
Eligibility and application processes vary depending on the local agency. But generally, you'll need to have a clear plan for how the funds will be used to improve your home's energy efficiency. It's like showing your eco-buddy you're serious about going green before they lend you their tools.
And the great part? These upgrades not only help the planet but can also lower your energy bills. It's like giving your home a green thumbs up while keeping a little more green in your wallet.
6. Rebuilding Together Grants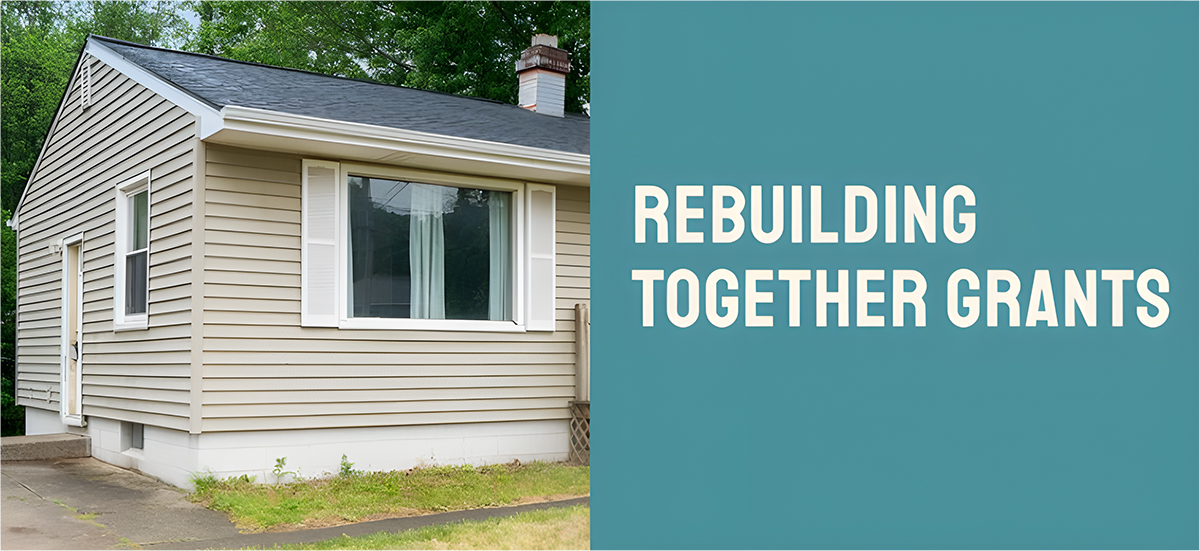 A national nonprofit, Rebuilding Together offers free home repair and renovation programs for low-income homeowners, including those in mobile homes. It's like a nationwide network of handy friends ready to pitch in. Let's explore how Rebuilding Together can help you revamp your mobile home.
First, they've got a clear mission: repairing homes, revitalizing communities, and rebuilding lives. They're passionate about keeping people in their homes, especially folks who may not have the resources for necessary repairs.
Imagine that leaky roof you've been putting off fixing because it's too expensive. Well, Rebuilding Together would roll up its sleeves, grab some tools, and get it sorted for you.
It isn't about quick fixes, though. They're all in for major repairs and renovations. They aim to make your home safe, warm, and dry. It's about turning homes from hazardous to heavenly, from risks to refugees.
But how do they do it? It's all about the power of volunteers and local communities. It's like a neighborhood fix-it day on steroids. They gather skilled volunteers, get hold of the materials needed, and off they go, fixing up homes like yours.
To get in on this action, you apply through your local affiliate. Each one has its own application process, so you'll need to contact them directly. If your application is accepted, you'll soon see a group of friendly faces ready to bring your home back to its best.
7. The Weatherization Assistance Program (WAP)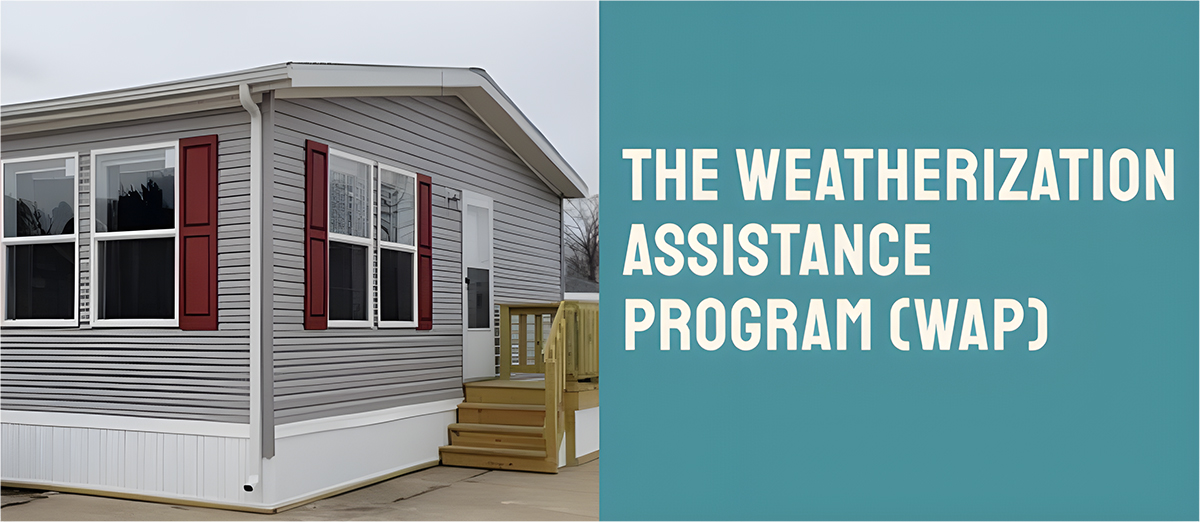 Run by the Department of Energy, WAP provides grants to low-income homeowners to improve energy efficiency and reduce energy costs. Yes, they work with mobile homes too!
Think of weatherization like wrapping your home in a snug, protective blanket. It might include insulating your walls and attic, sealing gaps around doors and windows, or fixing up your heating and cooling systems. It's all about keeping your home's inside temperature just right, no matter what the weather's doing outside.
But how does it work? If you qualify, a trained crew will come to your home to perform an energy audit. It's like a health check-up for your home's energy use. They'll spot the areas where your home is losing energy and then fix them.
The best part? WAP services are free to eligible households. That's right, a more energy-efficient home without emptying your pockets. Applying is as simple as reaching out to your state's weatherization agency. They'll guide you through the process and tell you what you need to qualify.
8. The Low Income Home Energy Assistance Program (LIHEAP)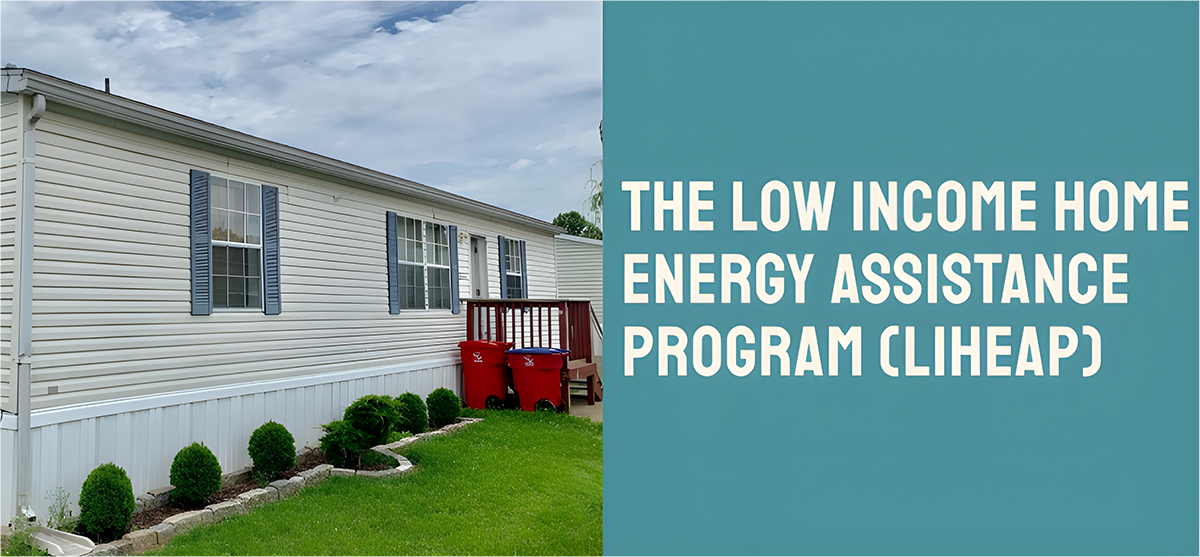 This federally-funded program helps low-income families with their energy bills. Also, it offers grants for energy efficiency improvements, including for mobile homes.
LIHEAP is a bit like that friend who insists on picking up the tab when you're out for coffee. This program, run by the federal government, is there to lend a helping hand with your energy costs. Because let's face it, no one should choose between keeping the lights on or buying groceries.
So, what exactly does LIHEAP do? Well, it covers a couple of areas. First up, it helps with your regular, run-of-the-mill energy bills. We're talking electricity, gas, and propane if that's what heats your home.
But that's not all. Ever had your heater broken down in the middle of winter? Not fun, right? LIHEAP can also step in here, offering assistance with energy crises. Broken furnace? Check. Disconnection notice? Check. LIHEAP is there to keep your home warm in winter and cool in summer.
To apply for LIHEAP, you'll need to contact your local LIHEAP office. Each state runs its own program so the application process can vary slightly. But don't worry. They're there to guide you through it.
9. Habitat for Humanity's Critical Home Repair Program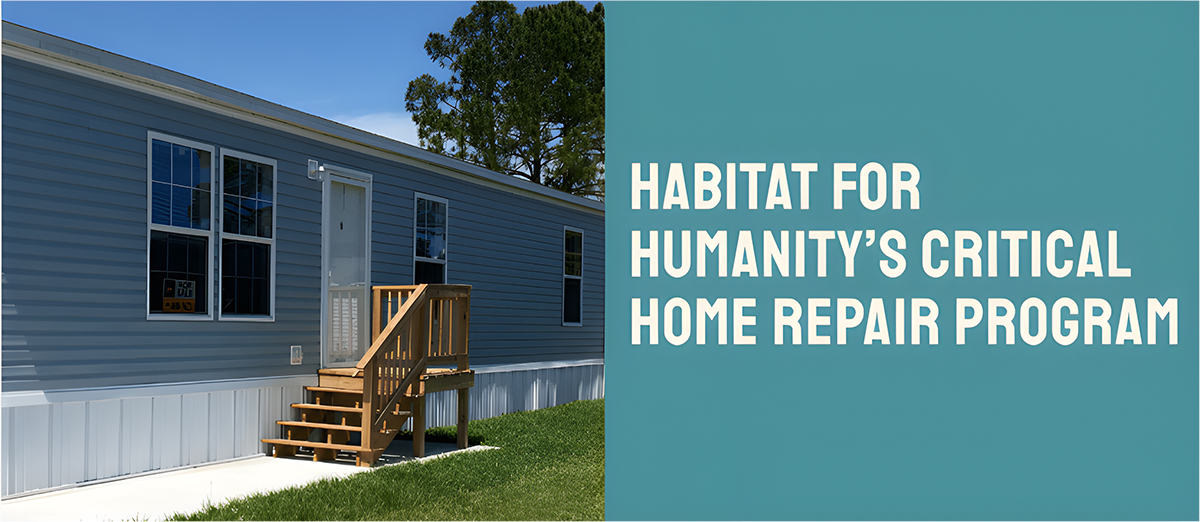 Though better known for building houses, Habitat also runs a program offering significant repairs and renovations to qualifying homeowners, including mobile home owners. Imagine a team of skilled volunteers with tools ready to bring your home back to tip-top shape. That's what Habitat for Humanity's Critical Home Repair program is about. They're the handy neighbor, the knowledgeable friend, and the helpful family member all rolled into one.
So, what's the scoop on this program? It's all about making necessary, critical repairs for low-income homeowners. And when they say critical, they mean things that affect the health and safety of your family. We're talking about things like leaky roofs, dodgy electrics, or accessibility issues. They aim to ensure your home is a safe haven, not a hazard zone.
But it's not just about repairs. The program also covers renovations to make your home more accessible. Think wheelchair ramps, grab bars, or widened doorways because everyone deserves a home that works for them.
Now, you might be thinking, "This sounds great, but what's the catch?" No catch, my friend. In return, they simply ask for the ability to pay a portion of the repair costs and be willing to partner in the process.
And how do you get in on this? Simple. Reach out to your local Habitat for Humanity office, fill out an application, and they'll take it from there.
10. City or County Housing Departments Grants

Let's talk about a little gem in your backyard: Your local City or County Housing Department. These guys may be more known for issuing permits or handling zoning disputes, but did you know they could also help you repair your home? Yep, it's true!
Your local Housing Department is like that neighbor who knows everyone and everything that's going on in the community. They've got the inside scoop on various grants and assistance programs available right where you live.
But what sort of help can you find here? Well, it's a bit of a mixed bag, and that's the beauty of it. Each city or county has different programs based on the needs of its residents. You could find grants for general repairs, loans with little to no interest, or programs specifically for seniors or disabled homeowners. It's like a treasure chest waiting to be opened.
Remember that rickety old porch you've meant to fix or the plumbing that's seen better days? These are the home repair issues your local Housing Department can help with.
How to get started? First, find your city or county Housing Department online or call them. Ask about any home repair grants or assistance programs they have. They'll tell you what's available and whether you qualify and guide you through the application process.
11. Utility Companies Grants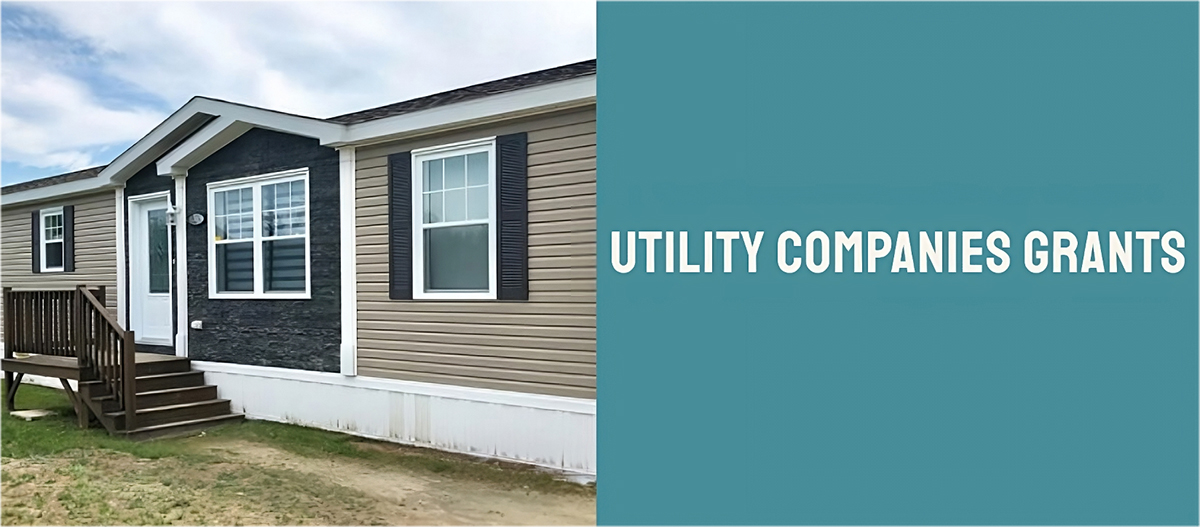 Lastly, an unexpected player in the home repair field: utility companies. You might be thinking, "What? My power company?" That's right! These folks are not just about sending you bills; they have some nifty ways to help you make your home more energy-efficient.
Think of your utility company as a friend always looking out for you, offering helpful advice and goodies. From free weatherproofing to energy audits, they're all about helping you save energy and, consequently, money.
Let's start with free weatherproofing. Imagine those tiny leaks around your windows and doors that let out your precious warm or cool air. Your utility company can help seal those leaks, making your home as snug as a bug in a rug. It's like having your friend come over and fix that drafty door you've been ignoring.
Next up, energy audits. It is your power company doing a home visit, checking out how you use energy, and then offering advice on how to save it. It's like your friend checking out your DIY project and offering some pro tips.
And the cherry on top? Rebates for upgrading to energy-efficient appliances. It's like your friend saying, "Hey, if you switch out that old energy-guzzling fridge, I'll chip in." So, not only do you save on your energy bills with your shiny new appliance, but you also get some money back. A win-win!
Necessary Documentation and Eligibility Requirements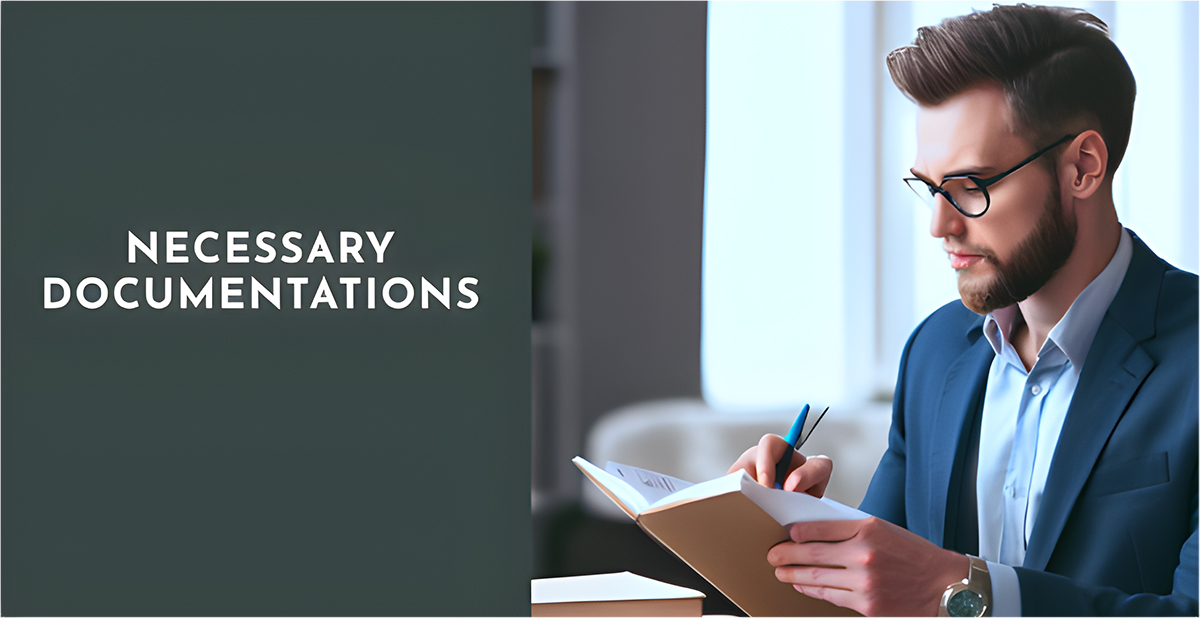 Documentation and eligibility – sound daunting, right? Think of it like gathering ingredients for your favorite recipe. Yes, you need them all to create the perfect dish, but it doesn't have to be a hassle. Let's break down the must-haves for your grant application recipe:
1. Proof of Ownership
It is the flour in your recipe, the base of your cake. It's usually a property deed or mortgage statement. It's crucial to show that you own the home and are not just renting.
2. Proof of Income
Consider this the sugar in your cake. You'll need pay stubs, tax returns, or a letter from your employer. Some grants have income thresholds, and this helps them see if you qualify.
3. Proof of Residence
It is the butter that makes your cake rich. A driver's license, utility bill, or voter registration card can prove you live in the home you want to repair.
4. Estimates for Repairs
It is the chocolate – it makes your cake delicious. Get professional quotes for the repair work you need. It shows what the grant money will be used for.
5. Personal Identification
And lastly, this is the egg that holds your cake together. A driver's license or passport should do the trick. They want to know you are who you say you are!
Eligibility Requirements
Eligibility requirements vary from grant to grant. Some common ones include:
Some grants are only for low-income families. They'll check your proof of income to see if you meet their criteria.
Most grants are for essential repairs, not cosmetic ones. Your repair estimates will need to reflect this.
Some grants are only for residents of specific areas. Your proof of residence will confirm this.
Specific grants are for veterans, the elderly, or those with disabilities. If this applies to you, you'll need documentation to prove it.
Remember, every good baker double-checks their ingredients. So be sure to gather your documents carefully and check those eligibility requirements before you apply. You've got a delicious grant cake to bake!
How to Apply for Mobile Home Repair Grants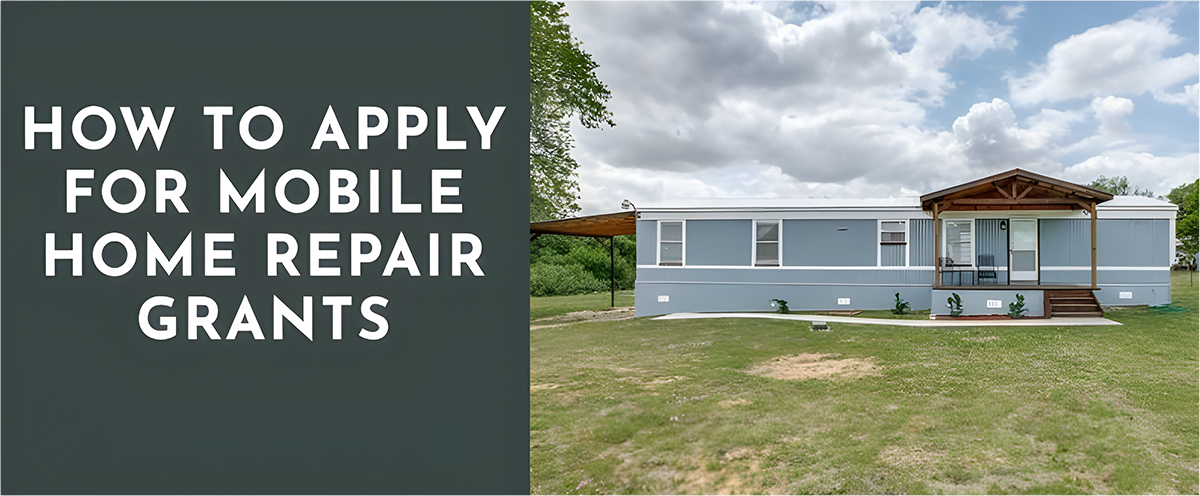 Brace yourselves, folks! We've made it to the heart of the application process. I won't sugarcoat it; applying for grants can feel like running a marathon. But just like running, it's about pacing and taking it step-by-step. Here's your training plan:
Step 1: Know Your Needs
Get clear on exactly what repairs you need. A professional assessment might be a good investment here. It's like drawing up your marathon route so you know where you're going.
Step 2: Research
Remember the grants we talked about? Start there. Check out what's available nationally, statewide, and locally. You're looking for the aid stations along your route, offering the water and fuel you need.
You can also visit https://www.grants.gov/web/grants/search-grants.html. Grants.gov is the U.S. federal government's online portal that provides easy access to information about and applications for various grant programs.
Step 3: Check Eligibility
Read the fine print. Many grants have income restrictions or other eligibility requirements. It's like checking if you have the right running shoes for this marathon.
Step 4: Gather Your Documents
Get your paperwork in order. Proof of income, ownership, and repair cost estimates are typically needed. It is your marathon gear – without it, you won't be allowed to race.
Step 5: Fill Out the Application
Be thorough and honest. Explain why you need the grant and how it will help. It is the race itself – give it your all!
Step 6: Submit and Wait
Once you've done everything, it's time to wait. This part can feel like the aching legs post-marathon, but remember, you've done your best.
Step 7: Follow Up
If you don't hear back within the expected time, follow up. Be proactive but patient, just like checking your marathon results.
Step 8: Reapply or Apply Elsewhere
Not successful? Don't lose heart! You may need to reapply or look for other grants. Every marathon runner knows that the first race is just the beginning.
Remember, applying for a grant is a process. It takes time and effort, but crossing that finish line? That makes it all worthwhile.
Tips for a Successful Grant Application
So, you've got your ingredients together, your recipe in hand, and you're ready to bake this grant cake. But how can you make sure it turns out just right? Well, here's the secret sauce – some tips to make your application rise above the rest:
1. Be Thorough
Leave no stone unturned. Fill out every part of the application. It's like ensuring you've mixed your batter well so no dry flour lurks at the bottom.
2. Be Honest
Tell your story truthfully. Remember, these grants are here to help people in genuine need. Authenticity shines through like the perfect golden-brown crust on your cake.
3. Be Organized
Keep your documents neat and easy to understand. Consider it as arranging your ingredients. You'll need them in the order. It makes the process smoother for everyone.
4. Use Clear Language
Keep it simple, clear, and to the point. You're not writing a novel but following a recipe—no need for fancy flourishes or elaborate descriptions.
5. Proofread
Check, double-check, and triple-check your application. It's like tasting your batter before you put it in the oven. Make sure everything is just right.
6. Apply Early
Don't wait until the last minute. Grants can run out of funds. So, get your cake in the oven early before everyone else arrives at the bake-off.
7. Don't Be Afraid to Ask for Help
If you're unsure about something, ask. You wouldn't bake a new recipe without seeking advice, would you? Reach out to the organization offering the grant. They're there to help.
Conclusion
We've spilled the beans on everything you need about grants for mobile home repairs. You're now part of a select group of savvy homeowners who know where to look when the home repair needs to pop up uninvited. Remember those grants we talked about? They're your new allies, standing by to lend a hand. Those words that once sounded like gibberish? You're practically fluent now. And the journey of applying for these grants? Consider yourself equipped with a roadmap.