2 Story Double Wide Mobile Home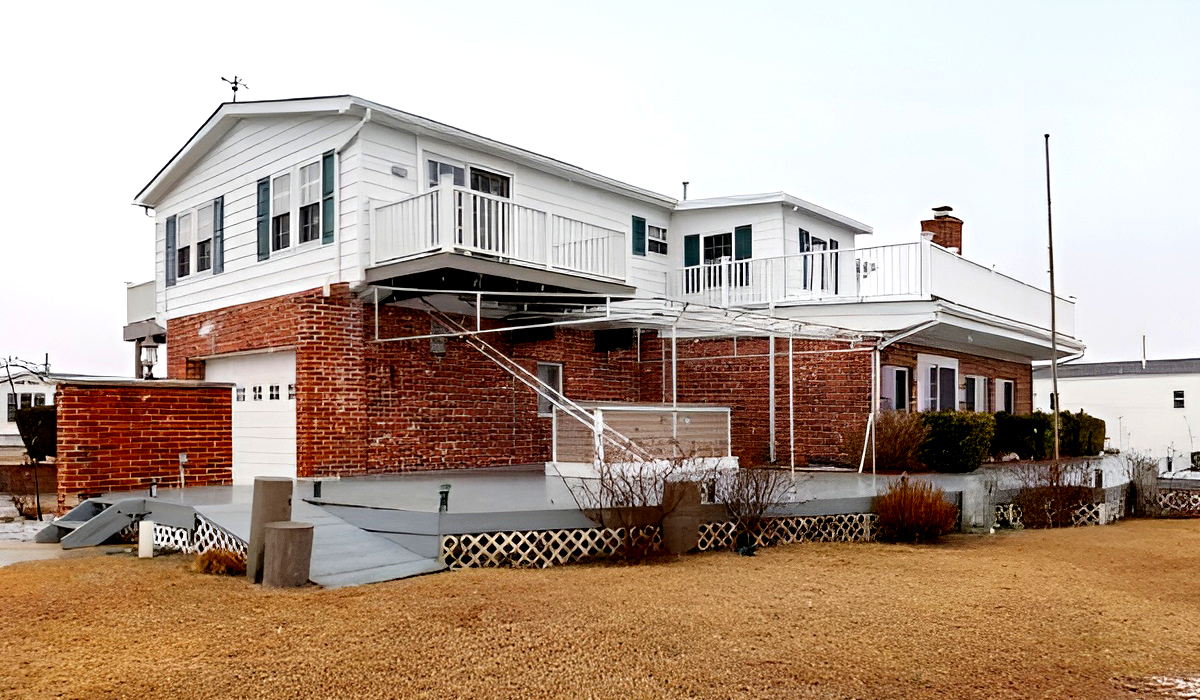 So what exactly is a 2 Story Double Wide Mobile Home? Let's break it down.
First, the "2 Story" part. It exactly means what it sounds like the home spans two levels. Downstairs, you find common areas like the kitchen, living room, and perhaps a guest bedroom. Upstairs, it's more private with bedrooms and bathrooms.
Now, the "Double Wide" term. Unlike a single-wide mobile home one room wide, a double-wide is two rooms across. It's like putting two single-wide homes together. More space, more room to breathe.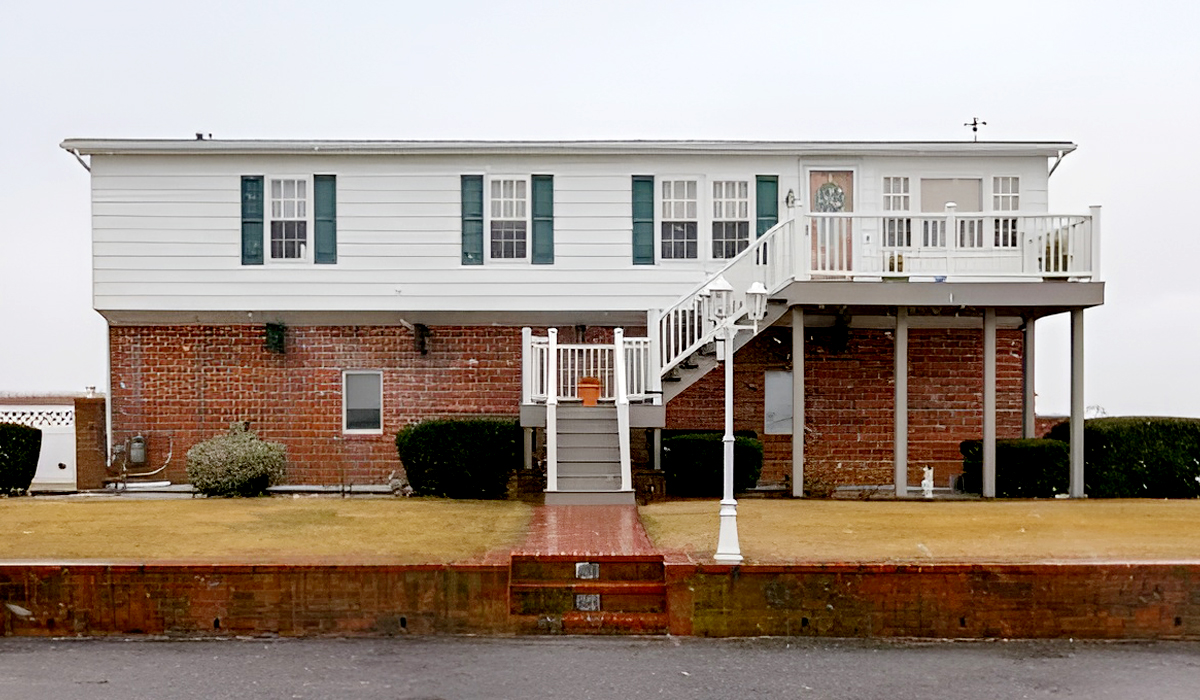 Here's where it gets exciting. This type of home is mobile. Yes, mobile! It's built in a factory and then transported to its living location. Don't think of it as temporary, though. It's built with quality materials, designed for longevity, and styled with elegance.
Combine these elements and get a 2 Story Double Wide Mobile Home. Think of it as a blend of space, luxury, and practicality. With such a design, you get a home that feels expansive and cozy, flexible yet sturdy.
Are you interested in knowing more? Well, let's dive into the 2,700 square foot 2 Story Double Wide Mobile Home. With three bedrooms and 2.5 bathrooms, it's not just a house; it's a living experience.
First Floor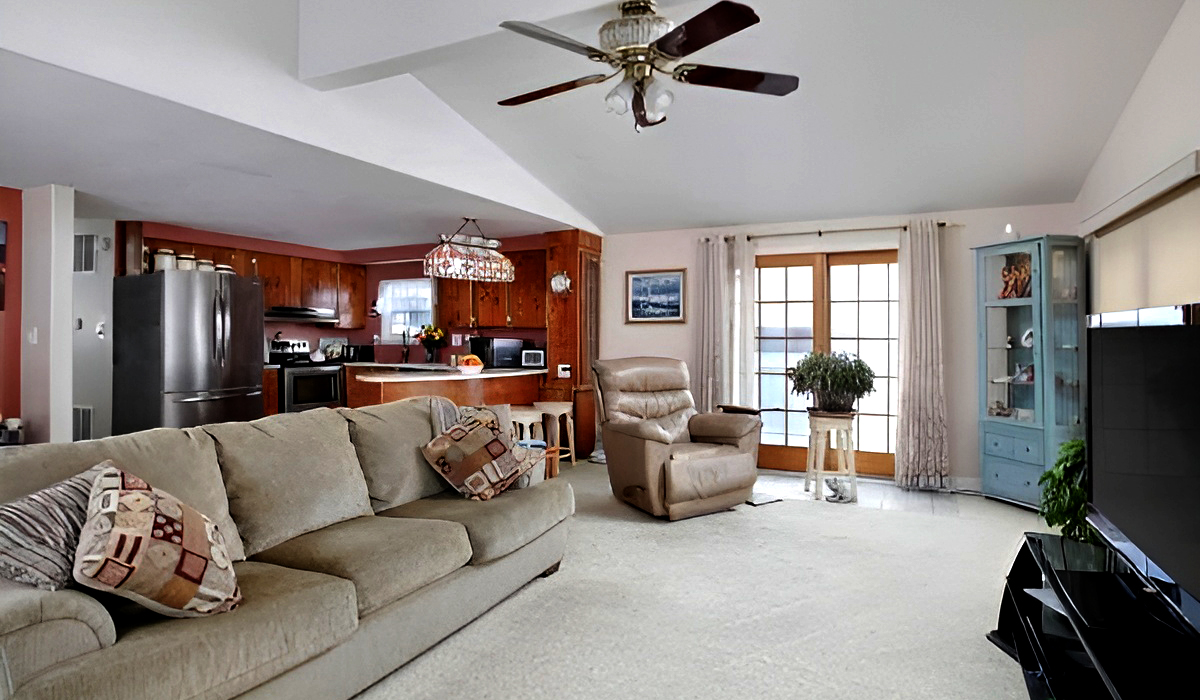 Now, let's explore the first floor of this 2 Story Double Wide Mobile Home. Ready? Let's go!
When you first walk in, you'll notice the den. It's more than a room; it's a sanctuary. A place to relax with a good book or set up your home office. Comfort and functionality mesh here.
Next up, the bedroom on this floor. Measuring 17 x 16 feet, it's more than spacious. It's a retreat. You could turn this into a guest room or space for a teenager wanting more privacy. It's versatile.
What about those times when guests drop by? That half bath has got you covered. Convenient and practical, it's located just where you need it to be.
But let's talk about the star of the show: the open-concept floor plan. It binds the dining room, kitchen, and a generous 22 x 14 living room together. Imagine cooking dinner while chatting with family in the living room. Picture a holiday meal where everyone can be part of the fun, not secluded in separate rooms.
This open concept isn't just a design trend. It's about family, friends, and connection. It's about life flowing effortlessly from one room to the next.
And all these elements work together on this first floor. They create more than a living space; they craft an experience. An experience of warmth, comfort, and togetherness. Now, shall we head upstairs?
Second Floor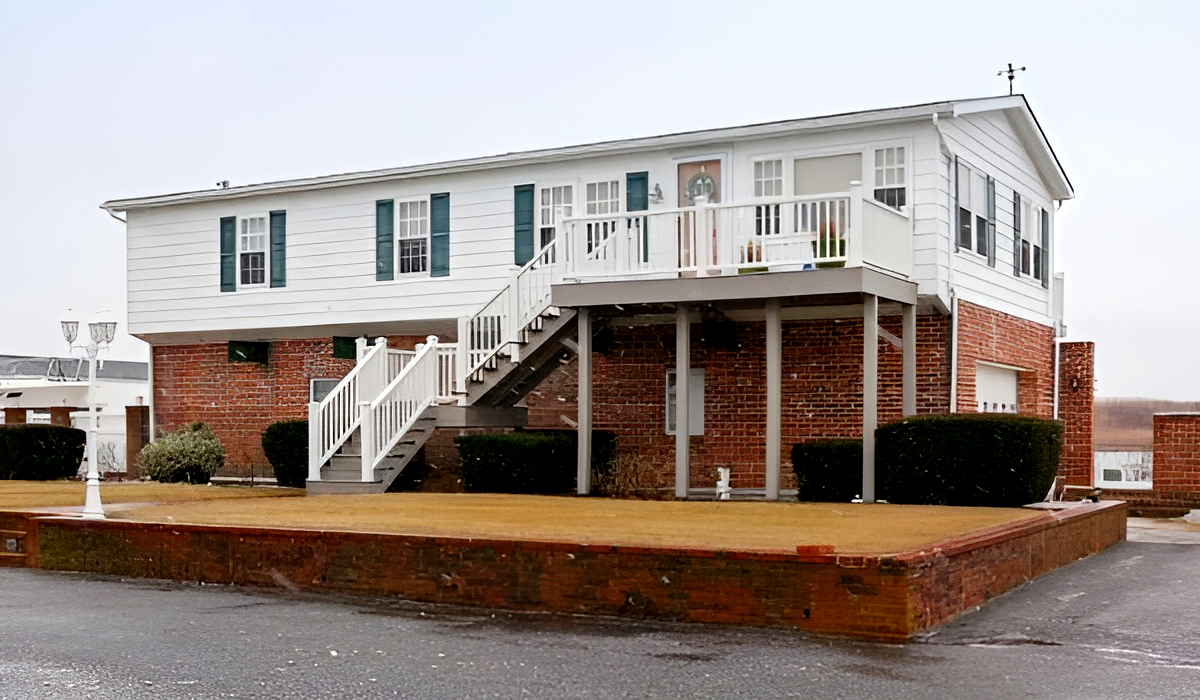 Let's climb the stairs, shall we? Here on the second floor, it's a whole new world of living space. And let me tell you; it's something special.
Two bedrooms await you here. Both are designed with relaxation in mind. But let's talk about the master bedroom first. A room that lives up to its name, with an adjoining master bath. Imagine waking up and walking straight into your private bathroom, with no waiting in line necessary. Luxury, right?
Now, let's talk closet space. Ever feel like there's never enough room for clothes? Not a problem here. The primary bedroom is all about providing space, with closets that allow for even the most extensive wardrobe.
Did I mention the sliding doors leading to a 28×17 deck? Think morning coffee with a view or a quiet place to wind down after a long day. It's your own outdoor oasis, just steps away.
Now, the other bedroom is on this floor. It's perfect for kids, guests, or even a hobby room. And the second full bathroom? It means no more jostling for space during the morning rush. Smart design at its best.
The second floor isn't just about rooms and features. It's about thoughtful design that understands what modern living is all about. Space, comfort, and that special touch of luxury. It's not just a floor; it's a living experience. How about we head downstairs next?
Family Room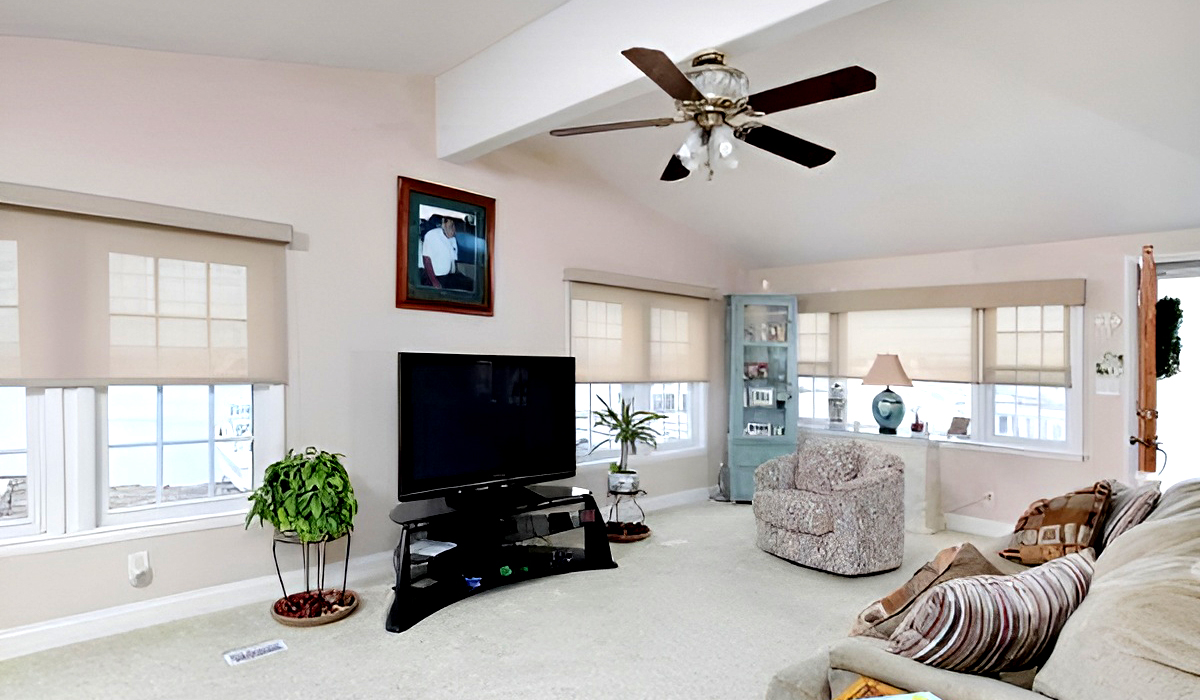 Let's step into the family room, the heart of the home. It's not just a room; it's a gathering place, a memory-maker, a space where life happens.
First thing first, the size. A spacious 26 x 16 area that invites everyone in. Family, friends, even the dog – there's room for all. No one feels left out here.
And that fireplace! A gas-burning, brick beauty that just calls out for cozy nights. Think of winter evenings, hot cocoa in hand, and the family huddled around the warm glow. Can you feel the warmth already?
The design of this room is not just about aesthetics. It's about function. It's about how families really live. That's why the solid oak stairs lead directly into this space. It's the room that welcomes you home.
Want to entertain? There's space for that. Quiet night in? It's perfect for that, too. It's a room that can be everything to everyone, flexible, welcoming, and warm.
But it's not just what's in the room; it's what the room represents. Love, connection, togetherness. It's the room that says, "You're home." Now, isn't that something special?
Conclusion
Wrapping things up, diving deep into the world of two-story double-wide mobile homes has been a revelation. Each floor, every nook and cranny tells a story. It's more than just walls and ceilings; it's about creating spaces that truly resonate with who we are. The design, the layout, and the intricate details all harmoniously intertwine to offer comfort, functionality, and style.
Source: Mhbay