Mobile home concept becomes a trend lately because it is seen as an effective way to get a comfort house. The main reason why people apply this type of living concept is because of the low cost. The structure of the house is also relatively simple but comfortable and safety enough. One of the options you can take is single wide mobile homes.
The question is about how much money you have to spend to get this kind of mobile home? If we talk about the cost of Single wide mobile homes, it means the answer will be various. Mostly, it depends on the material used and the design of the house itself. It is okay for you to take the single mobile home because the cost is cheaper than the double mobile home. Specifically, single wide mobile homes are sold less than $40.000. On the other hand, double wide mobile homes are sold more than $50.000. You need to notice that this price doesn't include the cost of the land. It means you still have to find the land and buy it by yourself. If you want to let the builder find the land for you, it means you have to spend extra money. How about if you don't have enough money to buy a land or build a mobile home? Don't worry with that because you still have an alternative. What you need to do is finding a single wide mobile home for rent. Yes! Some of people who have a lot of mobile homes are making a business. The cost is also various but you just need to pay around $100 up to $800 per month to rent the mobile house. Commonly, the monthly cost depends on the location of the mobile home itself. Even, you can still rent a mobile house along with your own custom design. Again, it requires extra cost depends on the material and design you want to use for your mobile homes.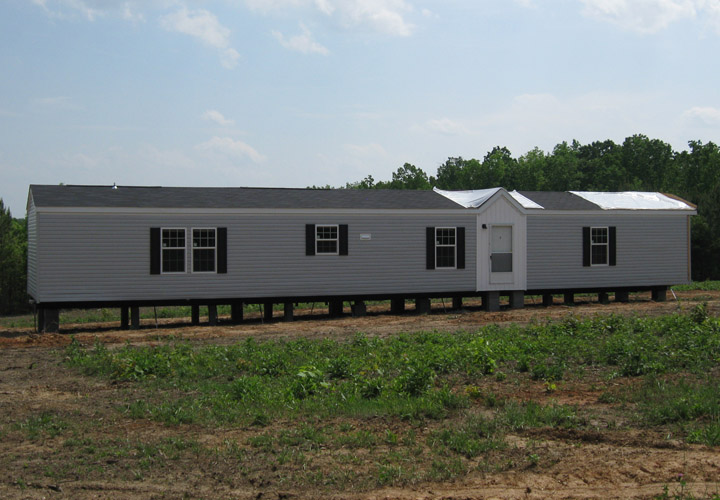 So, what you will get from those single wide mobile homes? In this case, you will have around 18 feet wide and 90 feet long mobile house for living. Because of the popularity of this new living concept, you can easily find used mobile homes based on your need. For example, you can just buy a single wide mobile home along with 4 bedrooms and 2 bathrooms. A reputable seller or builder will give you a mobile home which is constructed based on federal building code or HUD. This type of living concept is a perfect living area especially for new married couples. This is because they need a house for living right away. At the same time, they still have limited money to buy a new house or even rent an ordinary house. With the lower cost than an ordinary house, people such as married couple can easily get a place to stay along with high level of comfort and safety. So, do you want to try to live in a mobile home? Just feel the new living experience.
17 Photos of the "The Cost of Building and Renting Single Wide Mobile Homes"