A mobile home may look the same as a conventional house from the outside, but it may not be as strong as the ones built from bricks and mortars. Indeed, the materials used to create a mobile home are less durable than conventional homes.
Therefore, additional protection may be required to prevent damage to mobile homes. The most common cause of damage is natural causes. The weather has a damaging impact on the mobile home. You can find rain and sunray damage the walls.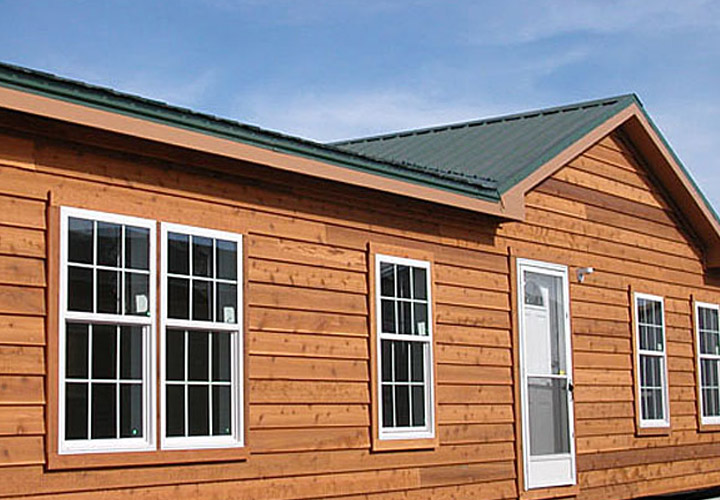 Installing mobile home siding can be helpful to minimize damage to the house. Other than bringing protection to exterior walls, home siding can also work as an additional ornament on the exterior. With these functions that home siding must provide, it forces mobile homeowners to find the best siding that can give the best protection to the mobile home.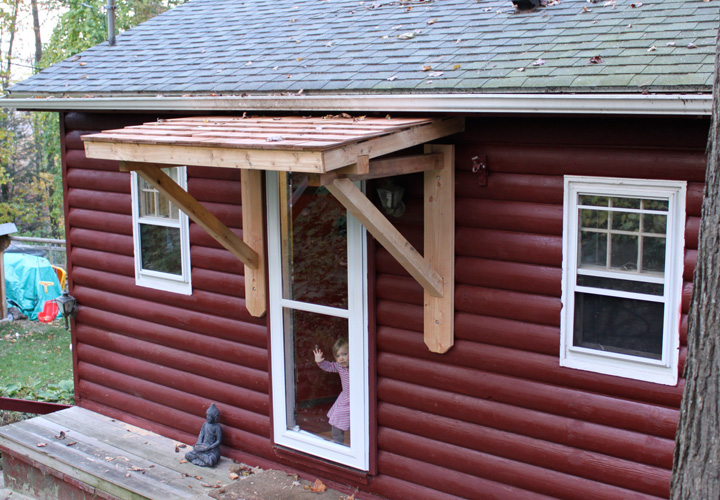 There were several different types of home siding. Using aluminum for home siding back then was common. Vinyl began to introduce as the popular material chosen for home siding. Wood is also commonly used as home siding in sophisticated high-end homes. This material gives the effect of a natural look, just like in cabin or lodge. Then, manufactured siding becomes popular for mobile home siding.
Advanced technology used in the production of home siding also affects the materials used to make these sidings. Tin and aluminum used as the primary materials for home siding have some positive traits. It's suitable for speedy assembly. If you are looking for mobile home siding with durability, then these two materials become the best choice.
Aluminum and tin are known for its long lifespan, which makes it perfect for protecting the mobile home. However, rain and weather change can also cause damage to the siding.
Getting fully exposed to rain and sun, aluminum and tin siding can get rusty and dents, especially on the parts where screws are used to fasten this mobile home siding. Meanwhile, light sheet siding can be vulnerable to cut caused by daily activities around the house.
Looking for the best home siding can take some time. You can simplify the process by learning what the qualities that home siding must have are. The first significant trait that home siding must have is waterproof. Of course, it's the main thing that you must find from mobile home siding as it's going to be used as protection against rain and weather changes.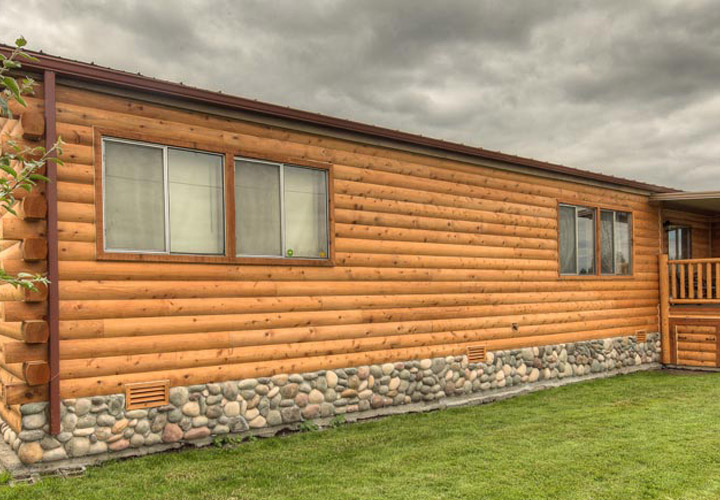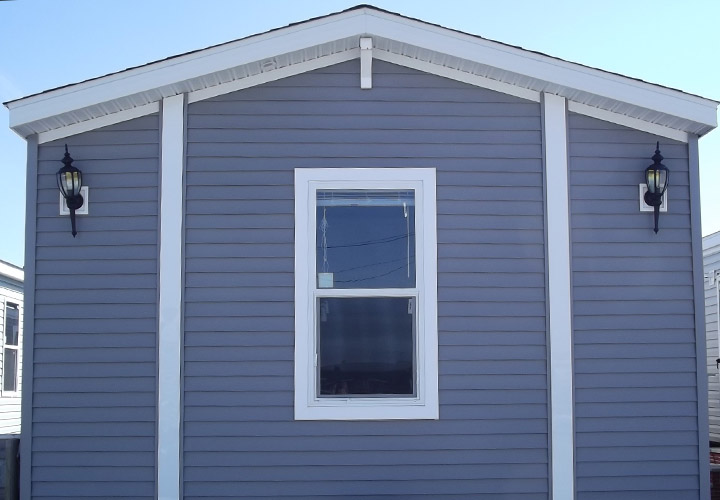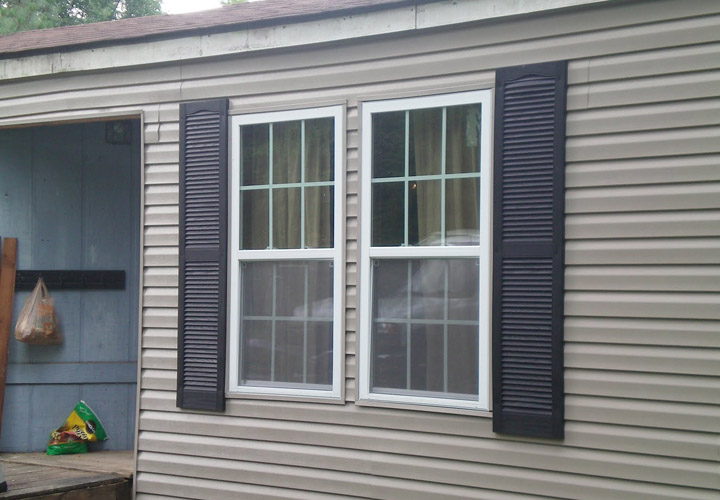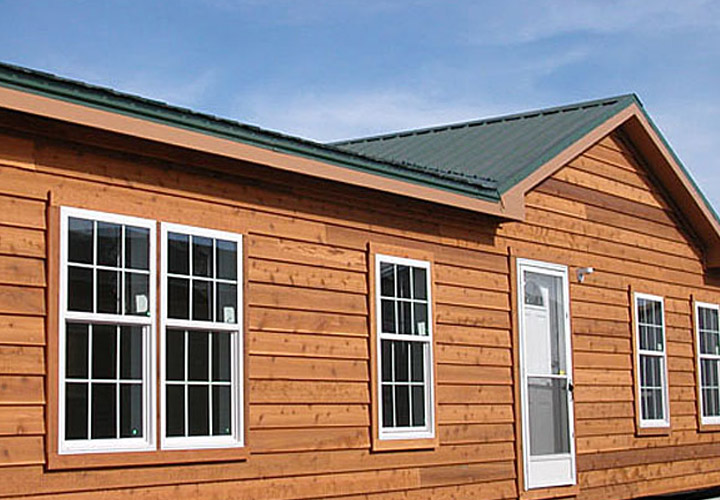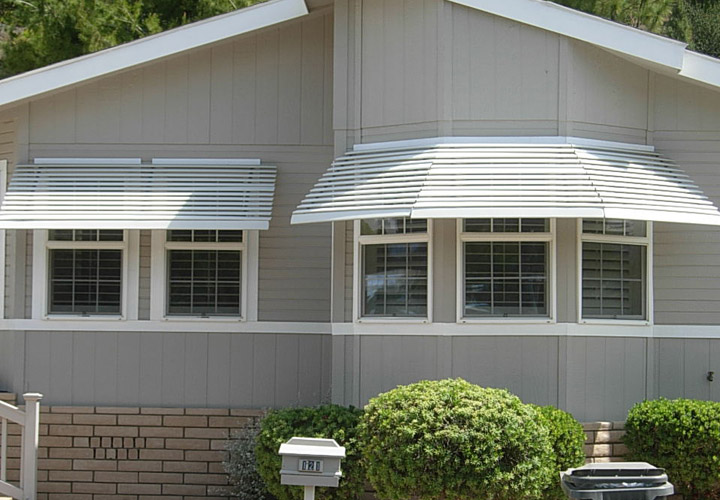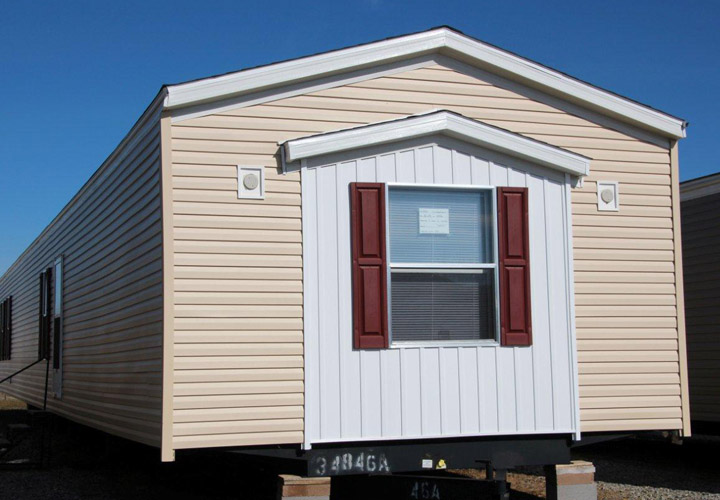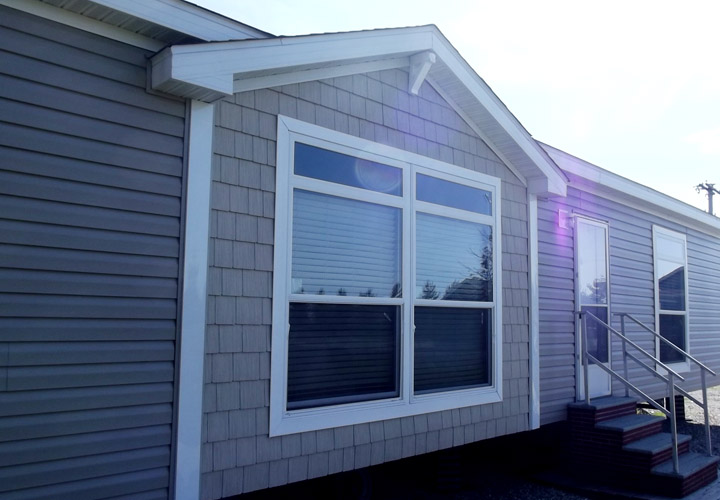 Although the siding is built correctly, water can still see inside through the overlap and go into the mobile home. Therefore, insulating vinyl siding can give more protection to the interior of the home. It becomes a common choice for a mobile home to use the same home siding like in conventional home as it has better quality in protecting the house.
However, regular maintenance also has a big part in keeping mobile home siding in its best condition. It also helps to locate broken section in the siding. So, this broken section can get replaced with a new one immediately.
18 Photos of the "Mobile Home Siding"