Everybody wants to have unique and interesting appearance, today. It doesn't matter what kinds of method, being a center of attention among other people gives them some unique satisfied feeling. Clothes, accessories, jewelry, car and even their house become their tool to get this attention. Speaking about interesting house, you may familiar with mobile homes. This easy-to-move house was one of the hottest items in the past. Today, there are still many company produces and sells it. But, it doesn't mean you can't use Vintage mobile homes.
It's called vintage because you won't find it produced anymore. So, getting one of these unique mobile homes is definitely great thing, especially for you who want to live in unique living place. Fortunately, it's not rare to be found. There are some of company sell this antique mobile homes and even they produce a new product with vintage style. If you want the real one, do not forget, there are several things you have to look for. Like the plumbing system on this mobile home. Water is the enemy of all metals. And, the old and Vintage mobile homes use plumbing pipe that isn't good as plumbing pipe today. So, rust and leakage is the serious problem that can happen. Water also can damage the body of the mobile homes. Leakage will damage the wood and metal material, which can be dangerous, if you don't know it was there. Floor, as the base where you stand, sit and doing any activity in the mobile homes is also important part you need more attention. Soft and decayed area because of its age is the dangerous things. Fix it immediately. But, you need to know, fixing the mobile homes floor can take up lot of money and works. You may need to remove all the furniture and appliances set to get all floor repaired. Electrical system is also important. It's not only the interior electrical system, but, the exterior front and rear light must work well. Axle is the core of mobile homes. It's called mobile homes, because you can easily move it around with your car. And, with broken axle, the mobile function of this home will be no more. Find one that has good axle condition.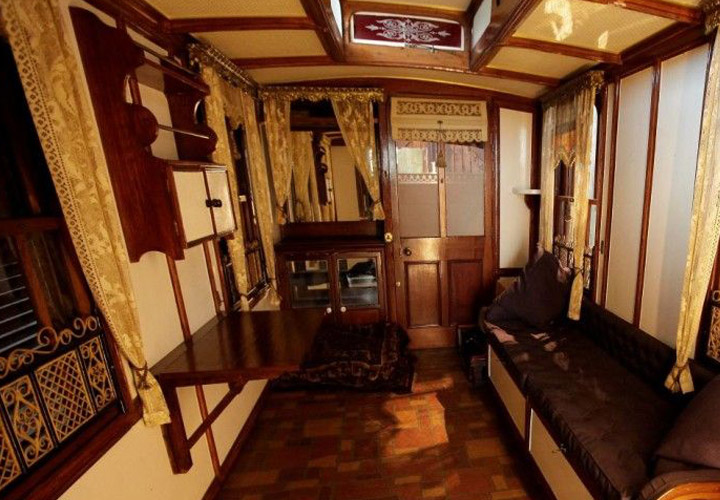 By looking at all factor that mentioned above, at least, you can get a good condition and worthy to lived in Vintage mobile homes. Yes, it is old mobile homes, so, you need to give it some touch and fix here and there. Mostly, it's easy to do. Just paint it with your favorite color, place your furniture and appliances inside and give more decoration. You can even change this vintage style mobile home into modern style homes. To do this, you can add some minimalist style interior design in it, like plain color, simple furniture and multifunction appliances. After you've done with your hunting, find good mobile homes and fix it, if needed, you can live in this unique home. Just remember, it has to become the most comfortable place for you, because, that was the true purpose of living place.
18 Photos of the "Simple Ways to Get Comfortable and Good Quality Vintage Mobile Homes"