Simple Tips to Create American Style Mobile Homes
The mobile home is interesting place to live. But, today, people don't choose this unique house as their living place anymore. It's too small, need a lot of maintenance and many other problems that make most of the people don't use it. But, the main problem is they think this home isn't comfortable. The solution is simple. Just change its interior design. How about American style mobile homes?
The American style design is known with its warm and homey feeling. The small size interior in mobile homes needs this sense. Therefore, if we say that this style is the best solution for mobile homes interior, it was true.
You can start by changing the wall looks in your mobile homes. Most of the mobile homes use panel wood as the interior wall. Therefore, there are many vertical strips and gaps between these wood panels. To turn it into American style, you can use bold and robust color on this wall, such as navy blue, dark red or another color that you like. Make it become the point of view of the interior of your mobile home. Windows is also important.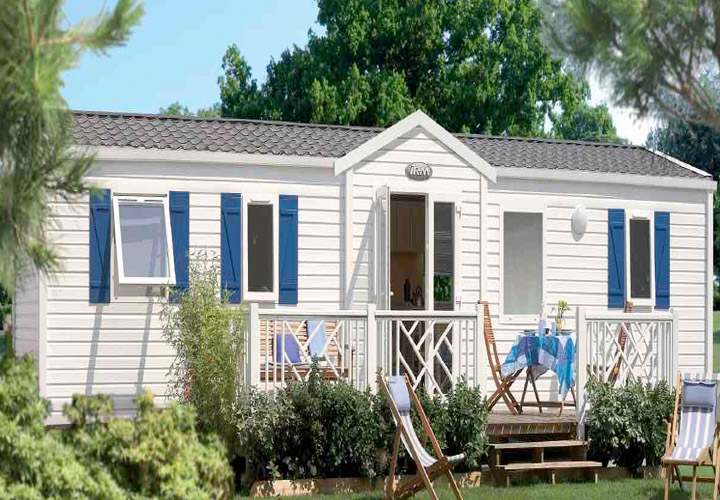 The most important part of American style interior is the gathering area. And, this is the area where you need to place a lot of windows for more natural lighting and place some chairs and a table in this area.
For American style mobile homes, use the back area of your mobile homes. Use sectional chairs to make it much easier to arrange. Add more windows on the back, and voila, you got gathering area in the American style. And, use country color furniture to make it feel like an American dream home. The country colors are rust color or dark brown. Or, you can match it with the wall color.
For kitchen area, you can use wooden appliances. Choose the lighter color or opposite color of your wall color for the wood part. If you don't like bold or intense color for the wall, you also can use soft and warm tone, like beige or light green.
If you use this color, choose furniture with a darker color, like dark brown or black. The lighting is also essential. It will be challenging to create proper lighting setting in small interior space of your mobile homes.
But, to make it easier, you can divide your interior into three main parts, the gathering area, middle area and front area. Give each of those regions a light. You don't need to use ambient lighting because the main lighting is enough to illuminate the area.
It was a simple, but effective method to create a comfortable and warm interior for your mobile homes. Once you successfully change the interior design like mentioned above, you got your own American style mobile homes.
However, if you don't have enough time or you are just too tired doing all of those repair and changes, you just need to find and buy it from the company. You can find many mobile homes product use this style on the market. You will need more money with this method, though.