In the past years, you could only find trailers used as a mobile home, but now the design is way more variables than what you think. You can see it look the same like homes built from bricks and mortars. Even if it's not manufactured from those solid materials, mobile homes are still strong and sturdy. It's way different from those mobile trailer homes.
The big difference is not only in the materials used to build these mobile homes, but the design also gets the enormous transformation. In short, mobile homes are made to have a similar model like conventional homes. It's also a significant transformation to have a two-story mobile house that gives more space and rooms.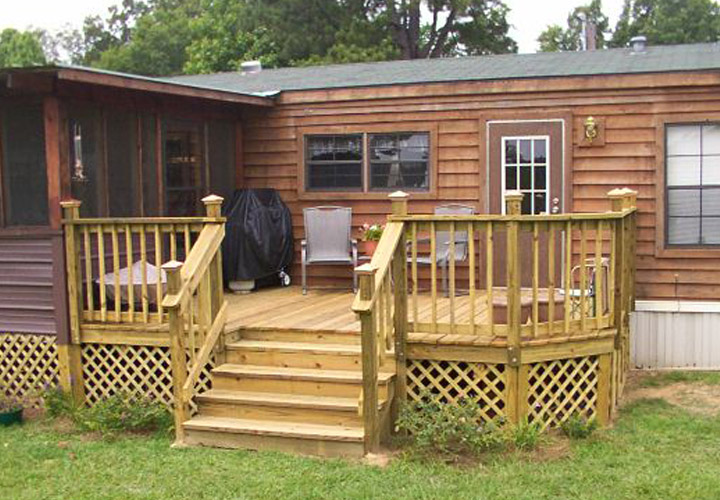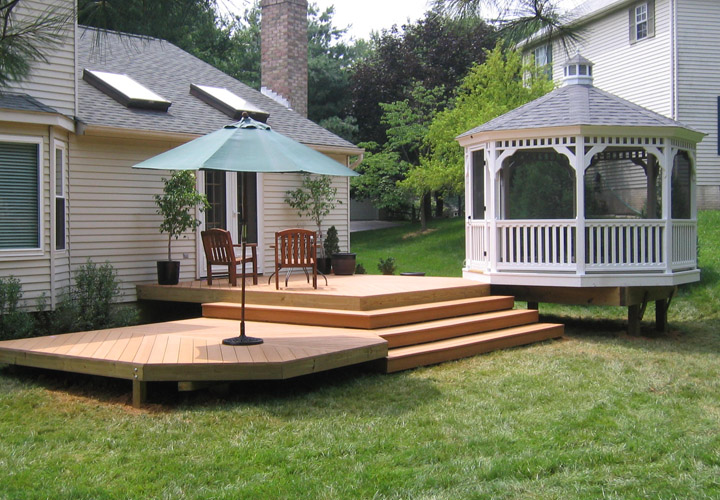 So, it won't be surprising to have a mobile home with porches on the front. Giving more beautiful touch into the structure, mobile home porches will undoubtedly provide a significant transformation on how mobile homes look like. With the addition, mobile homes become more convenient to live it.
Advance technology is applied to the mobile home, making it much easier to build. It's way different from mobile trailer home that you used to know. In mobile trailer homes, you don't need to create its structure, and you can just live in it right away.
However, you won't be able to get a different design on the home, and building porches on the exterior will be out of the question. Modern mobile homes get significant transformation on the structure, allowing it to get more variations on the design and also get mobile home porches built outside.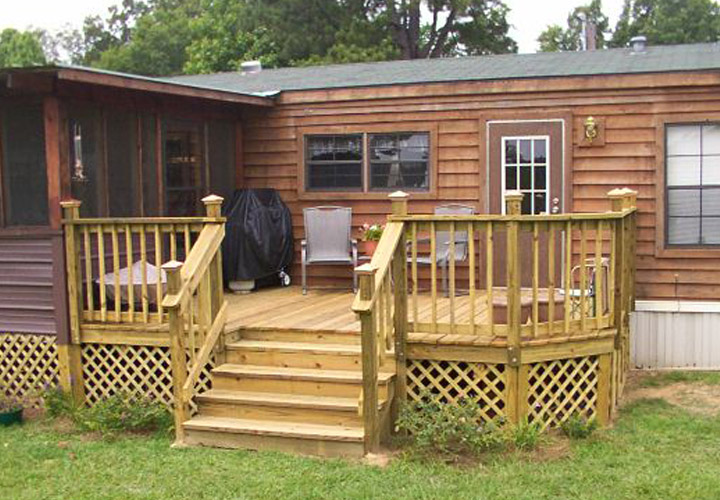 Aesthetically, it's a nice improvement on a mobile home. After all, it doesn't take too much effort to build new porches on a mobile home. You need to keep in mind that these porches aren't attached to mobile homes. Such design is meant to prevent damage to both structures when you move the mobile home. As it's built independently, movement on the mobile home won't affect mobile home porches.
To get the perfect fit of porches for your mobile home, there are few things that you need to consider. First, you need to decide the size of the porch. It's best to keep it in balance size to the mobile home. If you want to build large mobile home porches, then you need to make sure that this size also fits for the main building of the mobile home. Next, you also need to find the right materials to use in the construction.
Pinewood becomes a popular choice. It's light, yet quite strong. It's also affordable, so you won't be burdened with an extra budget in building porches for your mobile home.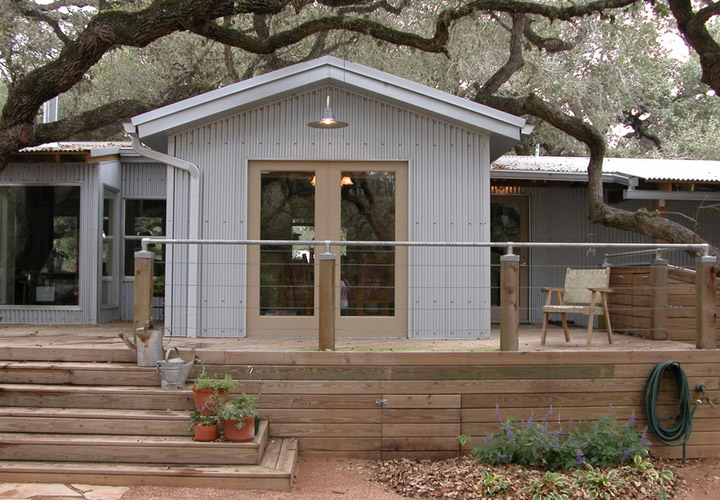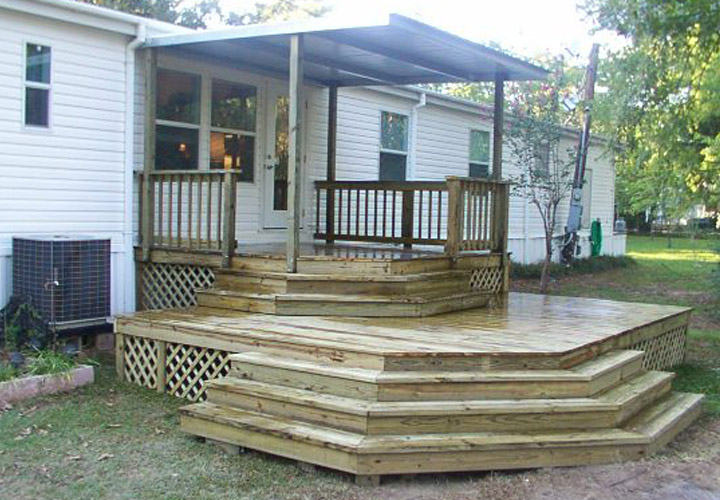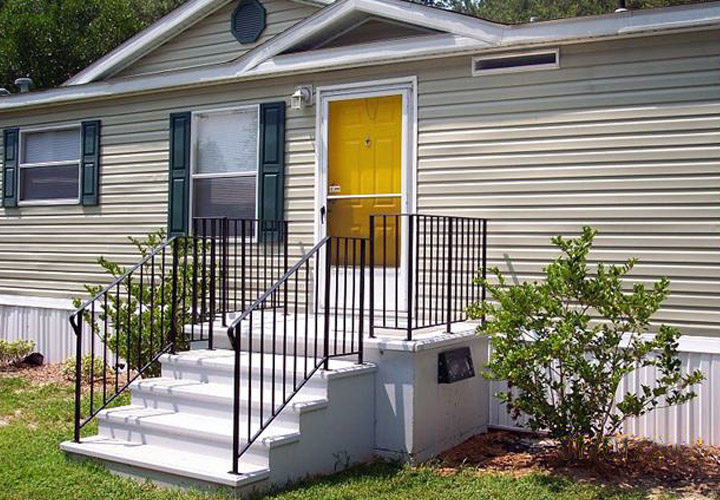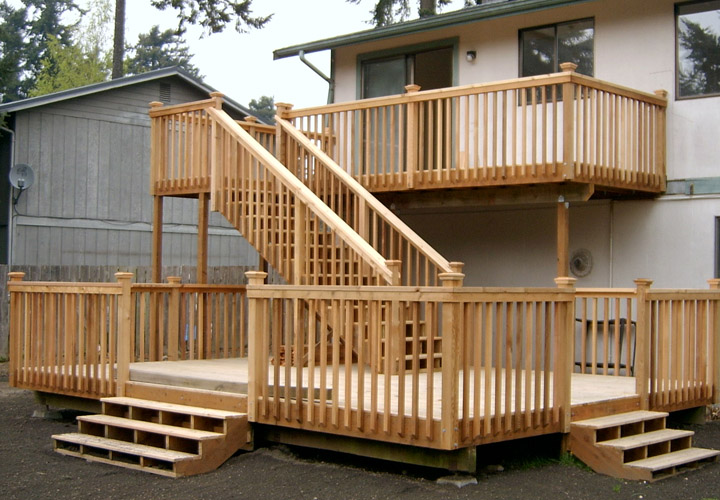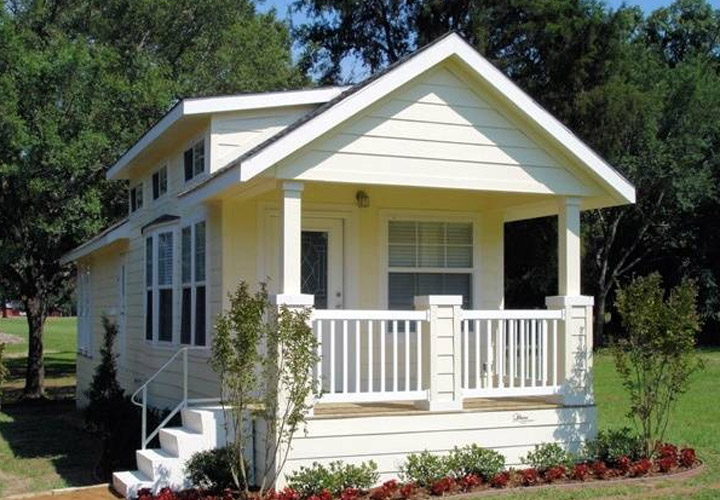 Of course, your budget becomes the next factor that affects the building of your mobile home porches. The first step would be planting posts, and you would need to pour concrete to keep these posts sturdy. After the cement has dried and set, you can proceed to make framing, including for the stairs.
Once it's completed, you can screw down decking planks. These simple steps will give you mobile home porches to complete your mobile home.
18 Photos of the "Mobile Home Porches Design Ideas"