For a housewife, the kitchen is an essential area because this is the place for them to create delicious and healthy foods for the family. For that reason, you have to make sure that the kitchen is accessible and comfortable enough to use. This is including if you are living in a mobile home. It is true that commonly you have a small kitchen area, but it doesn't mean that you can't manage the kitchen properly. This article will help you a little bit about decorating ideas for mobile homes kitchen.
Before reading the information, it is important to note that you have to make the kitchen as open as possible. It makes you easy to move and also get enough fresh air. So, how about if your mobile home kitchen is small? Just be creative.
Commonly, you don't care about the vertical space around the kitchen. Why don't you use it to manage the decoration for your beloved kitchen? Instead of hanging something useless, you can just hang several cabinets which a lot of storage. Of course, you still have to think about the aesthetic element while managing the cabinets.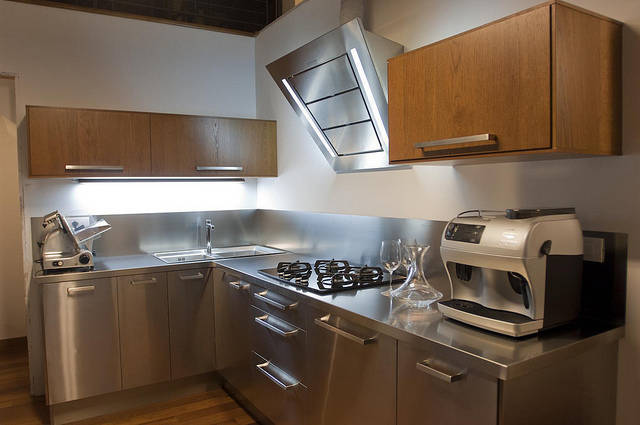 Next thing you can do as your decorating ideas for mobile homes kitchen reference is considering the air and light circulation. It is important to keep the air of the kitchen circulate well especially if you cook something smoky. You have to make sure that the smoke can go out from your kitchen right away.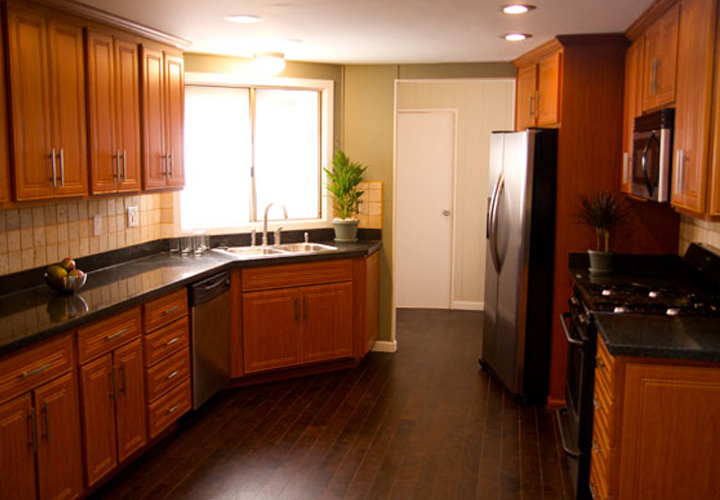 The simple thing to do to make the air circulation in your mobile home kitchen good is by installing several windows. Windows are always useful to get fresh air. You may install window which can be opened anytime you want. It is necessary to install a glass window especially if the scenery around your kitchen is beautiful.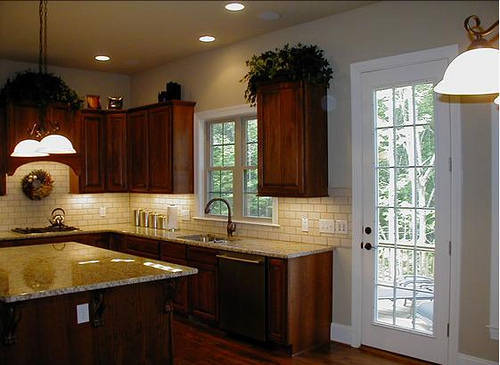 Rectangular windows are also important to be installed, and it has to be installed closer to the ceiling. This type of window is important to give you enough natural light from the sun especially in the morning. In the end, you can create a low electricity kitchen even in your small mobile home kitchen.
There is a case that it seems your kitchen is too crowded although you are not using a lot of items. In this case, you have to check the material and the color you apply for the kitchen. If you only have the small mobile home kitchen, just use similar color or texture. Let say; you can apply wood as the primary material.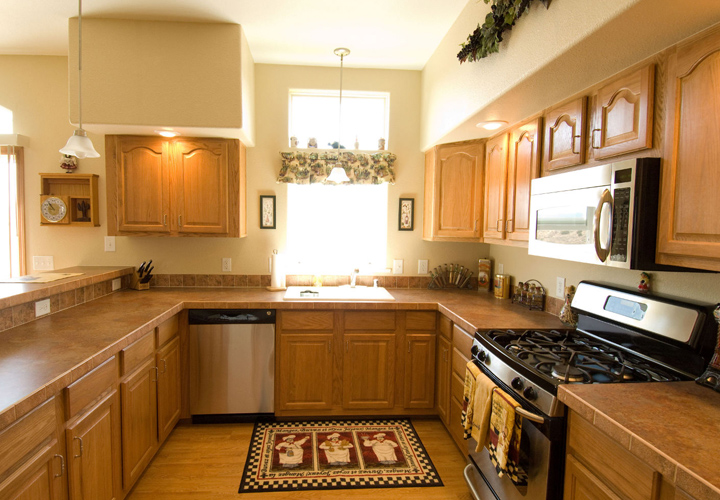 Furthermore, you can combine wood material along with natural color such as brown, white, black, and much more. Just trying not to apply too much color in the kitchen because it makes your mobile home kitchen looks crowded and full.
Using specific material such as glass is okay because glass gives larger sensation when you apply it. From this explanation, you know that there are several decorating ideas for mobile homes you can apply, so you still have a well-prepared kitchen to cook healthy and delicious foods.
18 Photos of the "The Things You Should Aware to Decorate Mobile Homes Kitchen"