Mobile Home Cabinet Door Replacement Options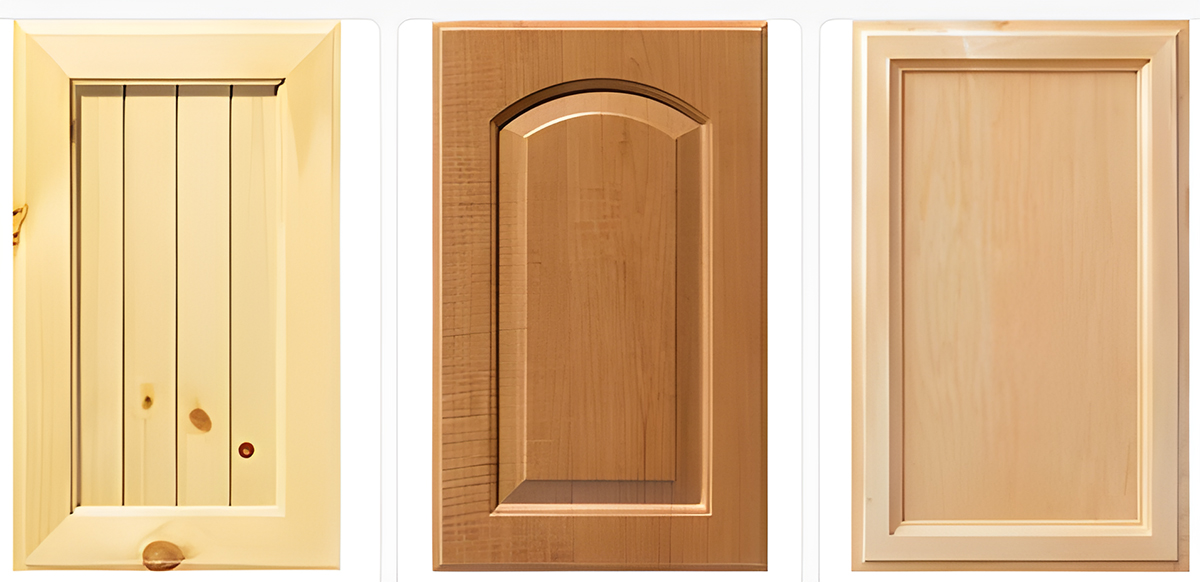 Are you tired of looking at the same old cabinets in your kitchen? Maybe they're outdated, damaged, or just not your style anymore. The good news is that you don't have to live with them forever! You can give your mobile home kitchen a new look and feel with a simple cabinet door replacement.
4 Replacement Cabinet Doors for Mobile Homes

There are several options available for replacing cabinet doors in a mobile home. Here are a few:
1. Prefabricated Doors
Prefabricated cabinet doors are available in various styles, colors, and materials. They are generally made to fit standard cabinet sizes, so measure your existing doors carefully. Prefabricated doors are often the easiest and most cost-effective option for replacing cabinet doors.
2. Custom-Made Doors
If you have an unusual cabinet size or shape or want a specific design or material, you can have custom doors made. Custom cabinet doors can fit any size or shape. And you can choose from a wide range of materials, finishes, and designs. However, custom doors can be more expensive than prefabricated doors.
3. Refacing Doors
If your existing cabinet doors are in good condition but want to change the style or color, you can reface them. Refacing involves applying a thin veneer or laminate to the existing doors, which can change their appearance without replacing them entirely.
4. DIY Doors
You can make your own cabinet doors if you have some woodworking skills. This option allows you to create a unique look and style for your kitchen, but it can be time-consuming and may require specialized tools and materials.
How to Choose a Replacement Cabinet Door

Before shopping for replacement cabinet doors for your mobile home, consider these factors:
Size and shape of existing cabinet doors
First and foremost, you'll need to consider the size and shape of your existing cabinet doors. Mobile homes often have smaller, more unique cabinets than traditional homes. So you must measure your doors carefully to ensure a proper fit. You don't want to end up with doors that are too big or too small, as this can cause problems with functionality and appearance.
Style and design preferences
Next, think about your style and design preferences. Do you want a modern, sleek look or something more traditional? Do you prefer a specific color or material? Browse different styles online or in-store to understand what you like and what will work best in your space.
Budget is also an important consideration. Replacement cabinet doors can range in price from budget-friendly to high-end, so it's essential to set a budget before you start shopping. Remember that custom doors and higher-end materials are generally more expensive than prefabricated ones.
Finally, think about your skill level. If you're handy with tools and have woodworking experience, you can make your own cabinet doors. If not, you may want to stick with prefabricated or custom-made options.
Replacing Mobile Home Cabinet Doors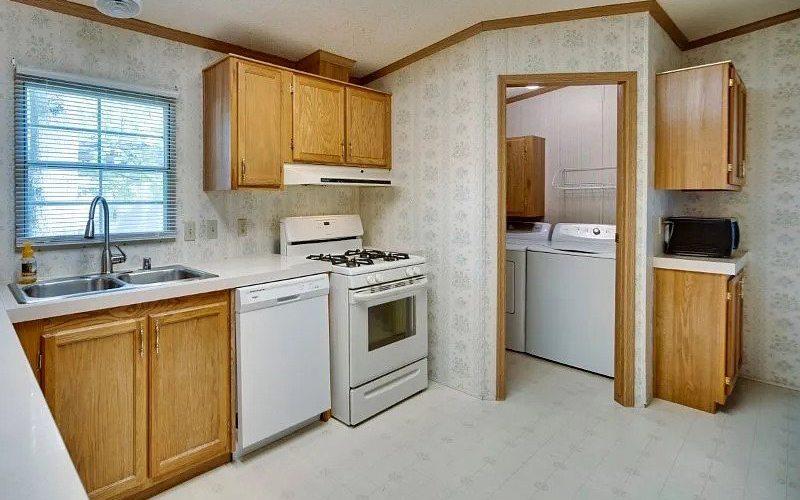 Replacing cabinet doors in a mobile home is a relatively simple and cost-effective way to give your kitchen a new look. Here are the steps you can follow:
Measure the existing doors: Measure the height and width of the current cabinet doors to ensure you purchase the correct size replacement doors.
Choose replacement doors: There are a variety of replacement cabinet doors available, from simple flat-panel doors to more decorative styles. Look for doors that fit your style and budget.
Remove the old doors: Use a screwdriver to remove the screws that hold the old cabinet doors in place. Carefully remove the doors and set them aside.
Install the new doors: Place them in position and attach them to the cabinet frame using screws. Make sure the doors are level and flush with the cabinet frame.
Install hardware: If the new doors don't have hardware (such as handles or knobs), you'll need to purchase and install them separately.
Adjust the hinges: If the new doors don't align perfectly with the existing cabinet frame, you may need to adjust the hinges. Use a screwdriver to loosen the screws that hold the hinges in place, and move the door slightly until it lines up correctly. Tighten the screws to secure the hinges in place.
With these simple steps, you can replace the cabinet doors and give your kitchen a fresh look.
Conclusion
We've covered the different replacement cabinet door options for your mobile home kitchen. Whether you're on a tight budget or looking for something more unique, there's a replacement door option that's right for you. Remember to consider the size and shape of your existing cabinets when choosing replacement doors.